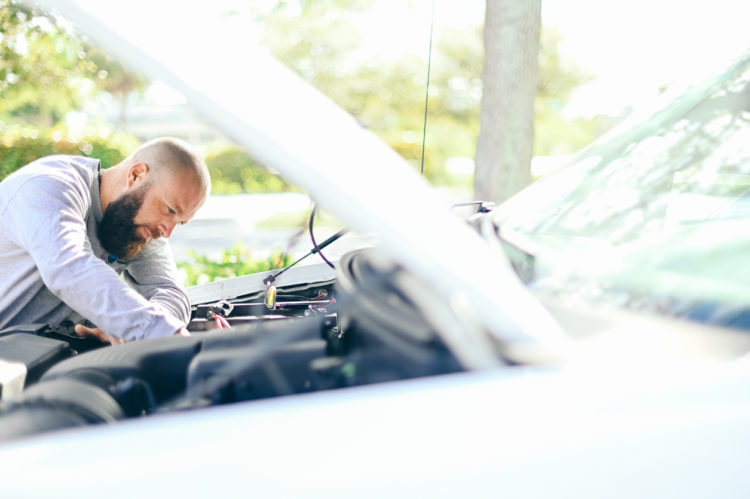 Although major car problems are common, there's an easy way to avoid them. Many times, drivers don't have basic maintenance done on their vehicles. This is what keeps cars running and safe to drive. One benefit of proper maintenance is that you'll get more life out of your vehicle. Another benefit, you'll enjoy better gas mileage.

If you need basic maintenance on your car, Barbour-Hendrick Honda Greenville in Greenville, North Carolina, has certified technicians you can trust. They're qualified to handle all your basic maintenance needs.
The Basics of Car Maintenance
Basic maintenance reduces the risk of something serious happening to your vehicle. Routine maintenance service covers oil changes, dirty air filter replacement, and tire rotation. Reputable technicians will also top off all the fluids. They'll check for corroded battery cable connections, loose belts, and possible leaks.
You want to feel confident when driving. The way to accomplish that is to follow what the manufacturer recommends for your specific car.
Cars Have Individual Needs
When it comes to car maintenance, the year, make, and model of your car doesn't matter. All vehicles need to be checked regularly by a qualified technician.
Every manufacturer has specific recommendations for the automobiles they build. That includes the type of oil and how often the oil gets changed. While the majority of vehicles use standard-grade oil, some require acrylic oil. There's a good chance that the car you drive needs an oil change 3,000 to 5,000 miles. If you need to get it changed more often, the technician will let you know.
Follow the Manufacturer's Recommendations
You don't need to guess what your car needs. An auto technician will provide all the information based on the vehicle you drive. You can also refer to the manufacturer's manual. This manual comes with cars when people buy them, whether new or used. Either way, you'll know the exact schedule to follow based on what the manufacturer recommends.
Most newer cars have built-in technology so that drivers know when they need to visit a service center. That includes a low tire pressure indicator. Also, a technician can set a reminder for oil changes. That way, a message automatically pops up on the dashboard.
Key Benefits of Maintaining Your Vehicle
There are many other reasons to have basic maintenance done on your car. Two of the most important are safety and reliability. Maintenance can also save you money. For instance, having the oil changed regularly could prevent something from going wrong with the engine.
Also, be sure to pay attention to warning indicators. Say you notice your check engine light is on. Often, the problem isn't serious. The one thing you don't ever want to do is ignore this light. If you wait to get your car checked, a small problem could turn into a big issue.
You can probably take care of some things yourself, like putting air in your tires. However, for things you're not comfortable with or qualified to do, visit a reputable service center.
You might also like: See Why Honda's 2022 Insight Is A Game Changer
Rely on a Trusted Source
When you're ready to buy a previously owned or new vehicle, whether a sedan or SUV, visit our team of experts at Barbour-Hendrick Honda Greenville in Greenville, North Carolina. We look forward to serving you as a valued customer.
Disclaimer: The stock image is being used for illustrative purposes only, and it is not a direct representation of the business, recipe, or activity listed. Any person depicted in the stock image is a model.