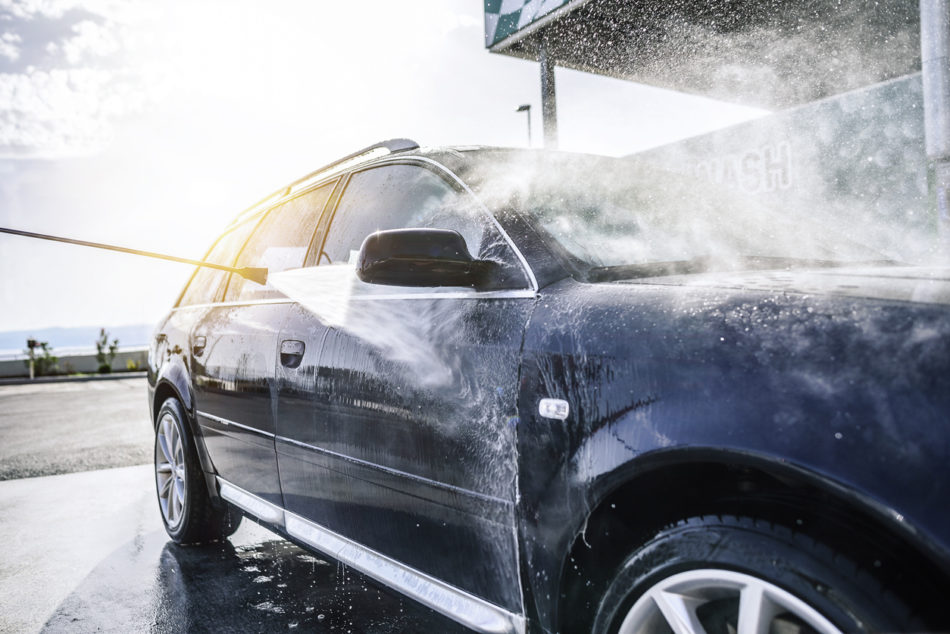 If you keep your car's paint in pristine condition, your vehicle will look like new, even if it's several years old. On the other hand, chipped and faded car paint will make your car look much older than it is. Let's go over some tips you can follow to protect your car paint. Then you will make a great impression every time you drive your car.

Wash Your Car Regularly
UV rays, dirt, and dust can damage car paint. That's why regularly washing your car is so vital. If you drive your car daily, wash it every week for the ultimate protection.
Wash your car in the shade, away from harmful UV rays. Once you're in a shady area, use a soft cloth to wipe off the dust and dirt. Next, you'll need to apply an automotive cleaner and wipe it away with a cotton cloth. If you have mud on your car, gently remove it with an automotive clay bar. When it comes to bird droppings, no-salt seltzer will do the trick. After you clean the vehicle, rinse it and then dry it with a microfiber towel.
Don't Forget to Wax Your Car
You also need to wax your car regularly. Wax keeps your car looking shiny and new, and it also protects the paint against UV rays and bugs. You'll need to reapply the wax every six weeks to maintain the desired level of protection.
Apply a Paint Sealant
You can add an extra coat of protection with a paint sealant. While a paint sealant is similar to wax, you can and should use both. You'll want to apply the sealant every six months, as long as your car doesn't already have imperfections in the paint. If it does, they'll stand out more after you apply the sealant. Because of that, you might want to skip this step.
Use a Synthetic Coating
If you want the best protection possible, you can invest in a synthetic coating. You can install the coating yourself, but it's a bit challenging. You'll likely have better results if you hire someone to do it for you.
You might also like: 4 Bug Car Cleaning Tips
Park in the Shade
Parking in the shade is a simple way to protect your car's paint. If you don't have a garage, set up a temporary car shelter or use a car cover. Both will prevent UV rays from damaging the paint while it's parked. If you choose a car cover, make sure that it's water-resistant and breathable. It should also fit snugly to provide maximum protection.
If your paint is already damaged, you might want to start over with a new vehicle. Barbour-Hendrick Honda Greenville in Greenville, North Carolina, has the full lineup of new Hondas in stock. We also have pre-owned vehicles available. You can start shopping online or head directly to the dealership to see our vehicles in person.