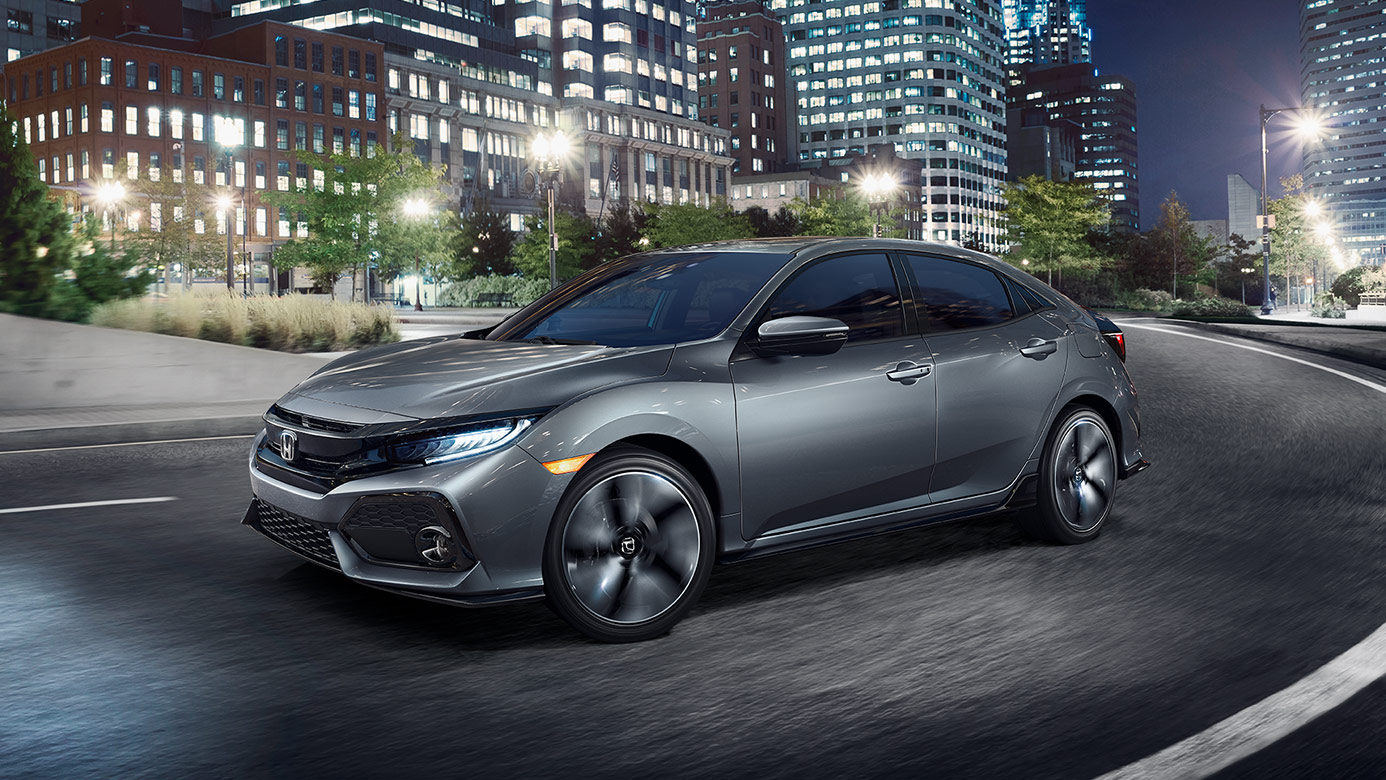 Drivers and industry experts were excited about the 2017 Civic Hatchback. This is because it signaled the return of this more spacious body style to one of the most popular Honda sedan and coupe models. The Civic Hatchback will obviously give you more cargo space as well as passenger space than its sedan and coupe counterparts. However, North Carolina drivers still want to know exactly what that means.

2017 Civic Hatchback: Cargo Volume
One of the biggest reasons people will choose the 2017 Civic Hatchback over the other available body styles is its extra cargo space. With all five seats occupied, the Civic Hatchback will give you 25.7 cubic feet for your items. It easily beats even the most spacious sedan trunks. If you fold down the rear seats, this number increases to 46.2 cubic feet. This is more than enough for smaller pieces of furniture. Keep in mind that the rear seatback on this Honda always splits 60/40 and folds. This allows you to have room for three or four people while still increasing the cargo area and fitting longer objects.
The Civic's Passenger Volume
The 2017 Honda Civic Hatchback also delivers an impressive 97.2 cubic feet of passenger volume, something that will help you stretch out and get comfortable. Thanks to the expansive passenger room, even tall adults are comfortable in the rear seats. In addition, you can fit three people across. In the front seats, you will get 39.3 inches of headroom, 42.3 inches of legroom, 57 inches of shoulder room, and 53.7 inches of hip room. Choosing a Civic Hatchback with the moonroof does decrease headroom slightly to 37.6 inches. However, this should still be more than enough for the average driver.
The Hatchback's Rear Seats
Those sitting in the rear seats of the 2017 Civic Hatchback will never find themselves wishing they had more room. There are 37.4 inches of headroom whether you choose a model with a moonroof. You also get 36 inches of legroom, 55 inches of shoulder room, and 48.8 inches of hip room.
Now that you know the interior space figures of the 2017 Honda Civic Hatchback, consider getting a better idea of this room. Visit Barbour Hendrick Honda in Greenville, North Carolina, to see what those figures look like.