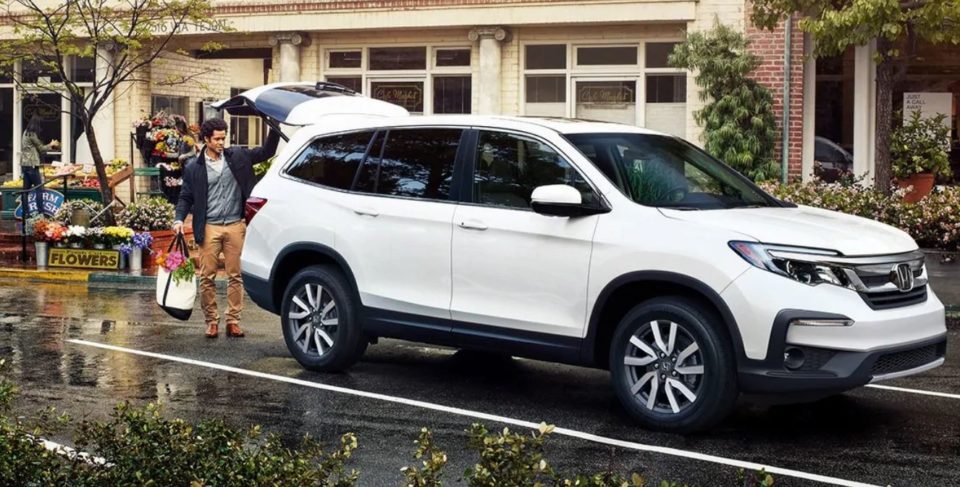 If you're looking for a family-friendly, spacious, sport utility-like vehicle, look no further than the Honda Pilot. Want to get an amazing value? Then, it's time to consider opting for a pre-owned Pilot. 

With the legendary quality of the Honda brand, even a Pilot with a few thousand miles on the odometer is an amazing value. Our friends at CarandDriver.com took a look at the 2019 Honda Pilot and what makes it such an incredible pre-owned value. 
How Does the 2019 Pilot Differ From Earlier Model Years?
The main difference is the amount of safety tech that Honda added to all trim levels of the 2019 Pilot. No matter which trim level you go with, you'll enjoy the security of standard safety tech like forward collision alert, automated emergency braking, lane keep assist, and adaptive cruise control. 
What's The Best Thing About The 2019 Honda Pilot?
Space. Lots of it. Let's face it: if you are a family with at least two little ones in tow – you need a spacious vehicle. The 2019 Pilot delivers the space you want and need. It's also available with the kind of family-friendly creature comforts you crave like a DVD entertainment system with video streaming capability. Also, most trim levels offer the coveted "three across second row" according to CarandDriver.com which makes the Pilot an eight passenger capacity vehicle. 
You might also like: Check Out The 2018 Honda Civic
Find Your Pre-Owned Pilot at Barbour Hendrick Honda
If you like what you have read about the Pilot so far and would like to learn more, then now is a great time to visit Barbour Hendrick Honda. One of our knowledgeable, friendly product specialists will be happy to assist you and help you find the new or pre-owned Honda Pilot you want at a great value!