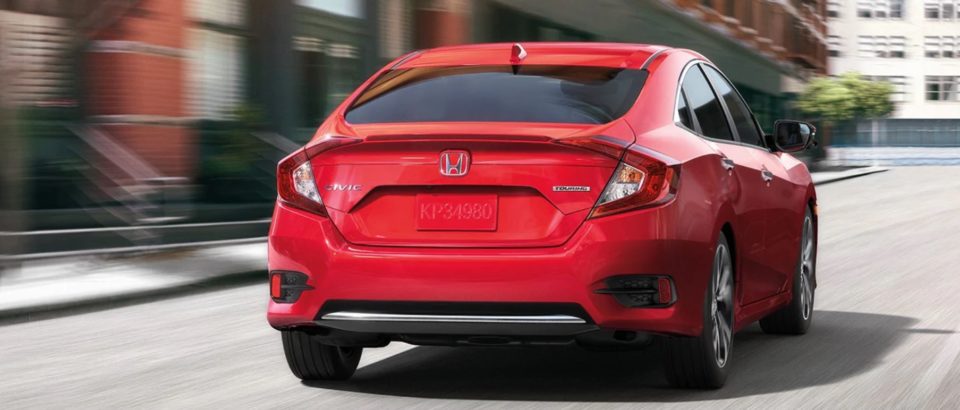 Are you trying to decide what your next car should be? That can be a tough decision, especially if you want the best of the best. At the same time, though, you probably want a car that's affordable, dependable, and will last a long time, even if you're driving it regularly. If that's what you're looking for from your next ride, then you should take the 2018 Honda Civic into consideration. This beautiful car is about as versatile as they come. You can count on it to always get you where you need to go. Learn more about why you should check one of these cars out today!

Lots of Space
When you buy a smaller car, you may worry about not having enough space to stretch out and be comfortable. Not only do you want the driver's seat to have plenty of room, but you want that for your passengers as well. And if you love to take road trips regularly, you probably value plenty of cargo space as well. Well, you'll get just that in this vehicle. Don't let the small size mislead you. You're going to be as comfy as can be in a Civic.
Safe and Reliable
If you know one think about Honda, it's probably that the company makes very reliable vehicles. You don't have to worry about your car breaking down right after you get it or run into regular maintenance problems, especially if you take good care of your vehicle. This is excellent news for those who don't want to spend more money on a car than necessary. But you'll also love how safe the Civic is. With exceptionally high safety scores, you can feel comfortable driving your little ones around in this ride.
Fun to Drive
You may not be looking for a sports car, but let's be honest – we all want to drive a car that's fun to get on the road with. That's just what you're going to find in the Civic. It handles well, making driving on curvy roads fun and not frustrating. It also accelerates quickly, making it safer and more comfortable to drive. And perhaps most importantly, it provides a comfortable ride for the driver and the passengers.
You might also like: Everything You Need To Know About Honda's Extended Warranty
Test-Drive the 2018 Honda Civic
When you're ready to discover more about the 2018 Honda Civic, you should contact us at Barbour Hendrick Honda in Greenville, North Carolina. No matter what model you're interested in, we can help you throughout the entire car-buying process!