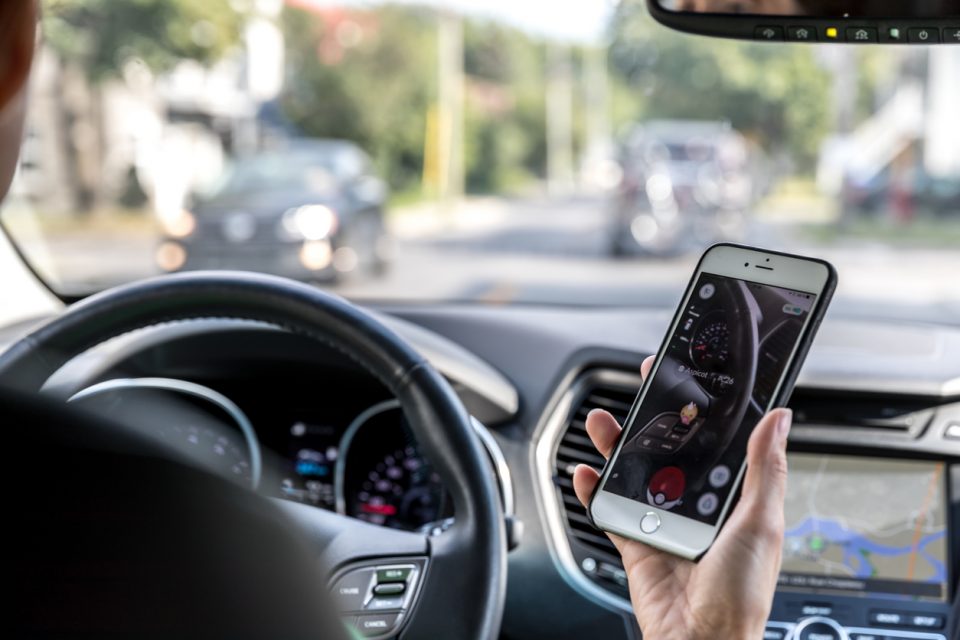 Long road trips used to mean going off the grid, at least until you reached your destination. Not so these days, when cutting-edge technology keeps you connected no matter how far off the beaten path you travel. Smartphone integration is a big selling point for business executives and teens alike, for work, for play, and for safety. If you know anything about Honda, you won't be surprised to learn that the brand has stayed on the fore of this type of technology, making sure that drivers and passengers are plugged in when they need to be – even on the road. A key to making this happen? Connecting your smartphone to your Honda. It's a simple way to ensure you never miss a single bit of important information.

Pairing Your Smartphone
Bluetooth HandsFreeLink and HondaLink enable no-hassle integration between your device and your vehicle. The pairing process is simple, so even drivers who are not exactly tech-savvy won't have a problem getting it done. Check first to make sure your phone is compatible – Honda is constantly adding new devices to the list of ones that can be integrated, so don't worry if yours isn't currently on the list.
Easy Steps to Seamless Integration
Get started on the HandsFreeLink website and select "Connect Your Phone." You'll be able to choose your vehicle's specs from a drop-down menu that gives you options for model year, model type, and trim level. Next, you'll select your phone carrier, manufacturer, and phone type. Let's say, for example, that you are pairing an Apple iPhone 8 to your 2019 Accord Sedan LX. Once you've entered the appropriate information, you'll be prompted to choose "First Time" or "Subsequent" pairing instructions. From there, it's just a matter of following the simple steps on the screen. Make sure you read each step carefully and follow it to a T. If the pairing doesn't work, you might have entered the wrong cell phone model. Revisit the Connect Your Phone page and try again.
In no time at all, your trusty device will be seamlessly connected to your Honda, and you'll be ready to take business and pleasure on the road.
You might also like: The Honda Odyssey Is The Perfect Family Road Trip Car
Barbour Hendrick Honda Greenville
If you have the phone but need the car to pair it to, we've got the solution at Barbour Hendrick Honda Greenville. At our dealership, we stock the full lineup of all the latest and greatest Honda models you love – all of them priced to sell and ready to link to your smart device. The best part? Our savings are just as impressive as our inventory! Stop by today and let us show you how much you can save on the Honda of your dreams.