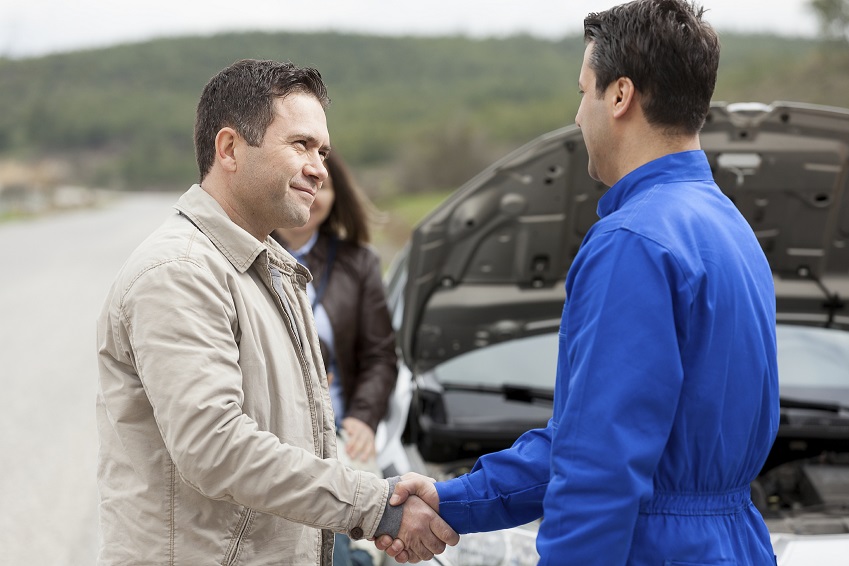 Honda Roadside Assistance is a 24/7 emergency roadside service available to you in the U.S., Canada, and Puerto Rico. Roadside Assistance is standard starting with the 2015 Honda fleet and it covers the first 3 years or 36,000 miles of your Honda. Here is a rundown of everything that Honda Roadside Assistance has to offer.

Honda Roadside Assistance Services
The Roadside Assistance program features a wide range of roadside assistance services. These include lockout service, fuel delivery and towing, plus reimbursement for trip interruption, and assistance for alternate transportation, hotel reservations, and more. With the Honda Roadside Assistance service, if a driver runs into a problem while on the road, they can call the program's toll-free telephone number (866-864-5211) 24/7 from anywhere in the United States, Puerto Rico or Canada. If a Honda owner loses their keys, runs out of gas, gets a flat tire, requires a jump start, or needs to be towed, Honda Roadside Assistance will dispatch a service vehicle to perform one or more of these emergency services:
Assist the owner in unlocking the vehicle
Deliver fuel (2 gallons, limited to twice a year)
Change a flat tire (with your own Honda vehicle's spare)
Assist with use of the Tire Repair Kit
Jump off a battery
Winch the vehicle
Arrange to transport the vehicle to the nearest Honda dealership
Additional Honda Roadside Assistance Benefits
Additional Roadside Assistance benefits include trip interruption reimbursement, alternate transportation, hotel reservations, airline information, message relay, and directory assistance. Honda Roadside Assistance may provide for up to $300 in expenses incurred during the first three days following a vehicle impairment that occurs 100 miles or more away from the Honda owner's home.
If you are looking for a vehicle with not only a great warranty, but also an amazing Roadside Assistance plan, then come see us at Barbour Hendrick Honda in beautiful Greenville!