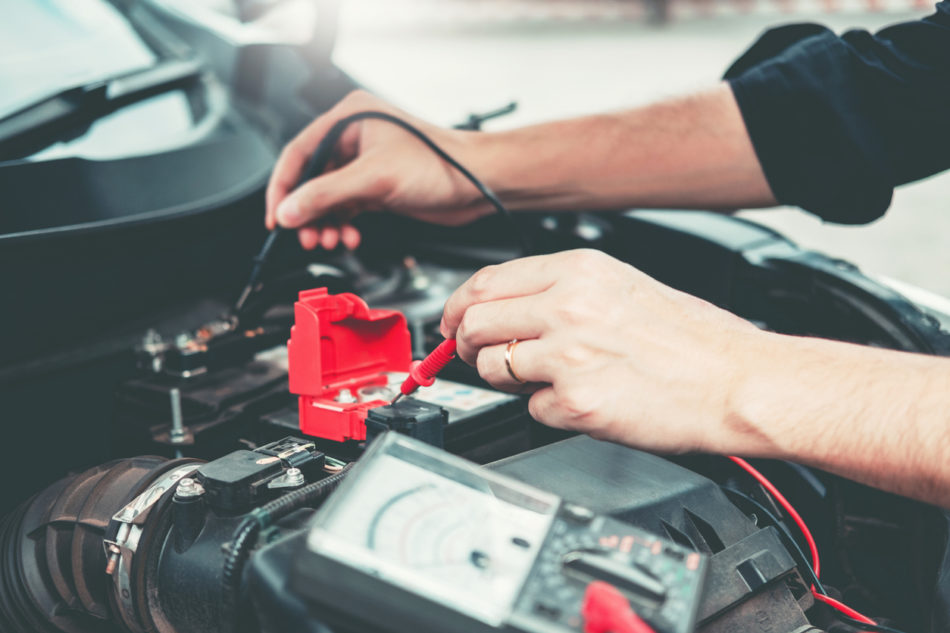 Summer is coming to an end, and fall will be here before you know it. It's been another hot summer, and the heat can take its toll on your car. Thus, you need to perform some maintenance so your car will be ready for fall. Use this vehicle maintenance checklist to ensure your car is road-ready when the seasons change.

Make Sure the Battery Holds a Charge
Heat is really hard on car batteries, so make sure yours is working as it should. First, start your car to make sure it fires up as it should. If it doesn't, jump-start it and see if that fixes the problem. However, if you find yourself jump-starting it several times, it's time for a new battery. You'll be happy that you took care of this while it's still warm outside. After all, jump-starting a battery isn't much fun when it's cold out.
Check the Coolant
You also need to check your car's coolant before getting back on the road. First, make sure the engine is cool. Then, unscrew your radiator cap and peer inside. Your coolant should be yellow, green, blue, or red. If it looks murky, rusty, or sludgy, you need to take your car to a mechanic.
If your coolant is the right color but low, top it off and keep an eye on the level. If it gets low again, it's a good idea to take it to a mechanic for an inspection. Any leaks need to be fixed as soon as possible. Your engine could overheat or freeze up without enough coolant. Then, you could end up with a costly repair on your hands.
Check the AC and Heat
Your car's air conditioner had to work hard to keep you cool this summer. All that work can cause damage, so make sure it's still working as it should. If you notice a problem, fix it now, so the issue doesn't worsen over time.
Also, make sure your heat is in good working order. It's best to check it in the morning when it's still a little cool outside. Again, if you notice an issue, get it fixed now. Then, it'll be ready to work when the cold weather comes.
You might also like: DIY Car Detail Supplies You Need
Check the Oil
You should also check the oil at the end of the summer. Make sure your car has enough oil, and if it's time for an oil change, get one now before the season changes. If you aren't sure how often you need an oil change, you can find it in your owner's manual.
The service center at Barbour-Hendrick Honda Greenville in Greenville, North Carolina, can help you with your maintenance tasks. We can even pick up your car and drop it back off when we're done.
If you prefer to start fresh this fall, we can also help you find a new or pre-owned vehicle. Our inventory is available online, or you can browse in person. Whether you shop online or in person, buying a car is simple and stress-free when you choose us.