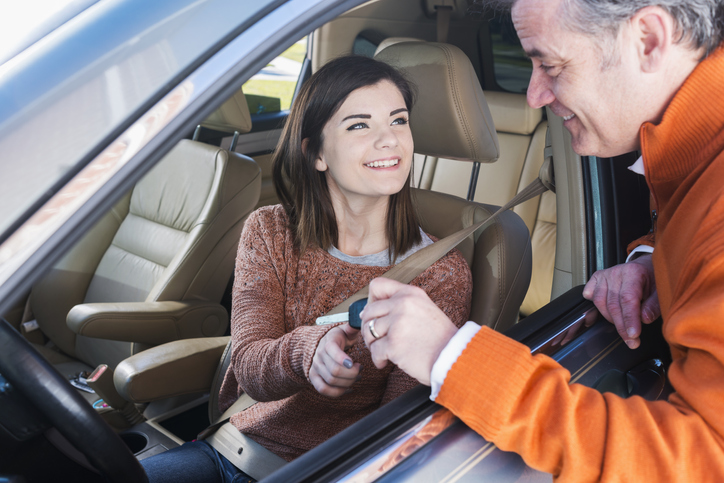 With car-sharing, an individual who owns a vehicle allows others to drive it. So good planning is crucial whether a car belongs to you or you're interested in driving another person's vehicle. That way, everyone enjoys significant benefits. After buying a vehicle from Barbour-Hendrick Honda in Greenville, North Carolina, consider these helpful tips.

Creating a Solid Plan
Along with the cost of buying a car, there's also maintenance, taxes, and insurance. In addition, drivers need to consider gas, which today is quite high. A great way to reduce expenses is for the vehicle owner to devise a good car-sharing plan.
Establish Rules
For car-sharing to work, it's essential to establish rules. That way, everyone knows what they can and can't do. It's okay to cover even the tiniest things. This will protect the owner of the car and the person driving it.
For example, the rules could state that only the authorized person can drive the car. In other words, they can't allow friends or family members to get behind the wheel. Also, if someone's supposed to wear glasses while driving, they must wear them.
Another thing, drivers need to notify the car owner of any odd noises, vibrations, or warning lights. In addition, the rules should determine who'll oversee vehicle maintenance and where they'll take it for servicing. After establishing the rules, every person who's part of a car-sharing plan should sign a contract to show they'll abide by them.
Shared Calendar
The car's owner should create a shareable calendar. Usually, they can use the one that's on their smartphone. But they'll find several other options online. For one thing, a shareable calendar ensures everyone's on the same page about the schedule. For another, tracking miles, gas usage, and even traffic citations is easy. As a result, everyone knows what they owe and why.
Required Legal Documents
Along with creating a schedule, all drivers must have a current license and automobile insurance. For instance, if you plan to share your car, get proof. Even if someone provides you with documentation, go a step further. Contact the DMV and their insurance company for confirmation.
Pick-up and Drop-off Locations
People who car share usually try to find others in the same vicinity, but that's not always the case. But it's important to choose a specific pick-up and drop-off location. Sometimes, a friend or family member will take the driver to the agreed-upon spot. Other times, the owner of the car drops it off.
Designating one place eliminates any confusion or miscommunication. Even so, things don't always go according to plan. For that reason, consider using a group chat. Thus, all drivers can discuss necessary changes.
You might also like: How To Calculate The Cost Of Owning A Car
Make It a Positive Experience
Along with reducing the cost of owning a vehicle, car-sharing makes driving more convenient for some people. Even with rules, people need to understand that sometimes things happen out of their control. If you're interested in this, contact Barbour-Hendrick Honda in Greenville, North Carolina, to find the right vehicle.
Disclaimer: The stock image is being used for illustrative purposes only, and it is not a direct representation of the business, recipe, or activity listed. Any person depicted in the stock image is a model.