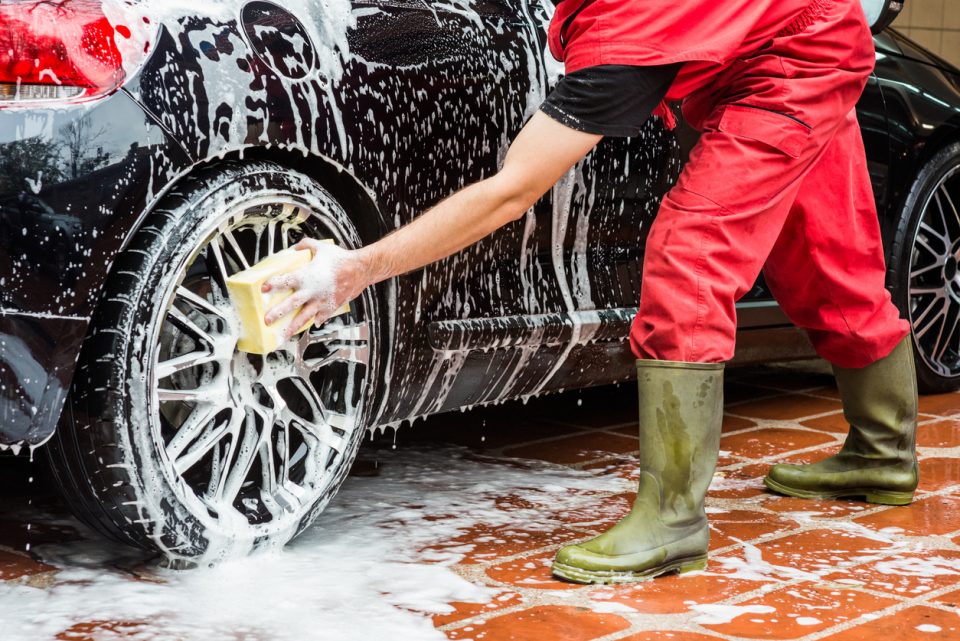 How your car looks says a lot about you. And if it's currently sporting layers of grit and grime, road dust and dead bugs, it's not doing your image any favors. If you want to get your ride sparkling clean and back to showroom status, it's time for a really good wash. Clean up your act at one of these Greenville-area car washes.

Blessed Hands Car Wash & Detail Plus
Located at 2016 Chestnut Street, Blessed Hands Car Wash & Detail Plus will get your vehicle ready to show off inside and out. The prices are reasonable, and they guarantee all the work that's done at their shop – wash, wax, shampoo, buffing, leather cleaning, tint removal, and more. Blessed Hands receives glowing reviews for their friendly customer service. Says one: "Another excellent cleaning job by this company with great attention to detail. A really good cleaning job takes a while to accomplish … but the wait is SO worth it! Did I say 5 stars? Would have given more if available."
Shine Factory Car Wash
Shine Factory is located at 3741 South Memorial Drive and is open every day of the week, weather permitting, for your convenience. Your car will sparkle when you drive it away after a thorough wash, with or without some of the added specialty services: ceramic coating, extreme mud remover, buff and shine, Rain-X surface protectant, and more. Here's what one satisfied customer had to say about this place: "The extra effort made by the guys at the beginning of the automatic wash makes a huge difference in the end result of the car washing process. My car is cleaned and shiny. Even the tires shine. The attendants are helpful and the vacuuming area is convenient and efficient."
You might also like: It's Time To Change Those Tires!
Pirate's Pride Car Wash
Spiff up your car with the self-service LaserWash touch-free cleaning system at Pirate's Pride Car Wash, located at 1300 East 10th Street. They also take pride in their Spot Free Rinse Water, which the website claims is "a result of a softening process, carbon filtration, and reverse osmosis to remove all contaminants in city tap water." This water is tested weekly to ensure quality. High-powered turbo vacuums are on hand to tackle your car's interior, too. Writes one reviewer: "Been there twice now and both times have been awesome. No wait, plenty of open and working wash bays and vacuums, and good prices!"