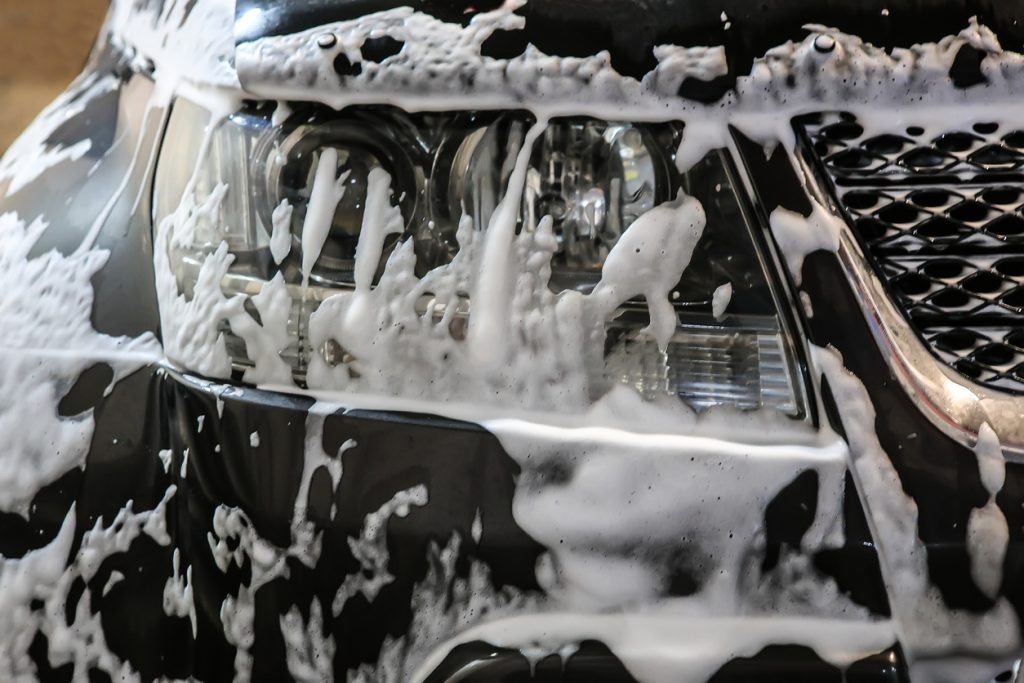 No matter where you're going, it pays to show up looking clean and ready. The same goes for your car, and a regular car wash allows your vehicle to look its best and shine like the day you first drove it home. If you've been letting your car collect dirt and dust due to the daunting time and labor commitment, don't worry! The right brush can make cleaning your car a breeze.

Handle with Ease
If you have to wash a smaller vehicle like a compact car or sedan, you can cover all the fine details with a short- or long-handle brush. When you need to get into tight spaces, the Long Handle Brush by Mothers grants access to hard-to-reach areas like wheel wells. Its rubber bumper also lets you scrub with confidence knowing that you won't accidentally ding your car while you work.
Hook Up the Hose
With flow-through varieties, there's no need to fill up a bucket with water, because you can connect a hose to have a steady stream flowing right through your brush. The Camco Through Car Wash Brush lets you cover broad areas with its large surface, and its long handle can reach across roofs and hoods without too much footwork. It also features a built-in squeegee for a streak-free finish.
Tough Mud and Tires
If you need to clean the caked-on mud from a larger truck, the Star Brite with Deluxe Brush Combo is up for the challenge. Its telescopic handle offers plenty of reach, while its high-density bristles can break up tough grime. Your wheels inevitably collect dirt over time, and the AmazonBasics Auto Wheel Cleaning Brush is designed to clear that buildup with maximum maneuverability.
You might also like: Check Out The One-Of-A-Kind 2020 Honda Accord
Barbour Hendrick Honda
It makes sense to invest in a good brush when your car looks as handsome as a new Honda, so come see what we have you here at Barbour Hendrick Honda in Greenville! If you're looking for a sleek sedan like the Accord, a dynamic SUV like the CR-V, or a family-friendly minivan like the Odyssey, we'd be delighted to help you find the right model for your interests and requirements. Whether you're shopping online or exploring the lot in person, remember to take advantage of our current offers to maximize your savings!