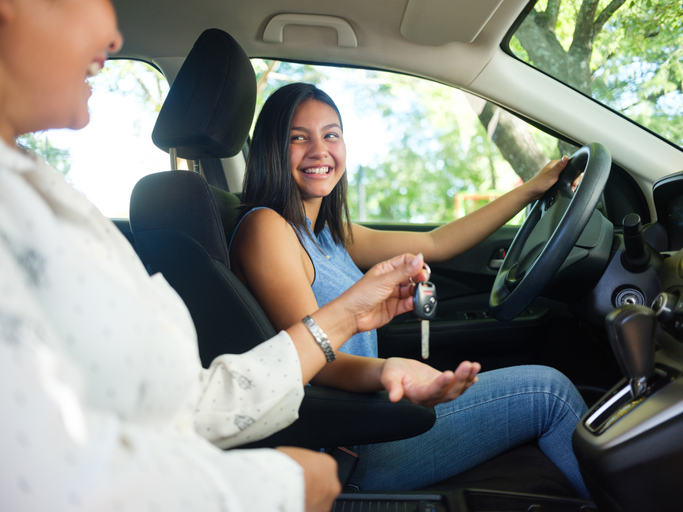 Every teenager looks forward to the day when they buy a car. Often, parents provide guidance when shopping around. However, some teens choose a vehicle on their own. These tips for young drivers will make it easier to find the right car. Barbour-Hendrick Honda in Greenville, North Carolina, is a respected and trusted source.

Safety Comes First
Whether a teen wants a sedan, SUV, or truck, safety trumps everything. While it's hard to read the current statistics on teen drivers, they show why this is so critical. In the United States, car accidents are the number one cause of death for teenagers between 15 and 18.
In addition, drivers aged 16 to 19 years are three times more likely to die in a car crash than those aged 20 and older. Not only does safety pertain to the teen behind the wheel but also any teenage passengers. After all, of all passenger fatalities in 2020, 60 percent were between the ages of 16 and 19.
Sadly, seven teenagers, including drivers and passengers, die daily because of automobile accidents. That's why teens must drive a car with excellent design and safety features.
Insurance Coverage
Car insurance is another factor. When a parent adds their teen daughter or son to their policy, they'll pay a much higher premium. That's especially true for males simply because statistics show they have more accidents than female drivers. In addition, the type of vehicle plays a big part in the cost of insurance.
So, parents should talk to their provider before their teen gets their license. That way, they can shop around for a better price if necessary. Also, parents need to make sure they receive discounts. For instance, some companies lower their rates if a teen driver maintains good grades. Another common discount is for teenagers who complete a driver's safety course.
Dos and Don'ts When Selecting a Vehicle
Teens always want the fastest and brightest car on the lot. However, that's not realistic in most cases. If possible, a young driver will do best with a 2013 model or newer. That's because these vehicles come with stability control, anti-lock brakes, and traction control as mandated by the government.
There are also vehicles to avoid. As an example, a teenager should never drive a small car. Yes, they'll save on gas but in an accident, they won't offer much protection. In addition, avoid sports cars. Young minds don't always understand the dangers of speed, and this type of car often becomes too tempting.
Along with the features mentioned, cars with blind spot monitoring and forward collision warning are great for teen drivers. Other preferred features include six airbags, a heads-up display, and cameras.
Top Vehicles for Teenage Drivers
Here are some examples of good vehicles for teen drivers.
2018 Honda CR-V – This SUV looks sharp, rides smoothly, and it's loaded with top-of-the-line safety features. The 2015 CR-V is another option, which gets great gas mileage, and it's an IIHS Top Safety Pick +.
2017 Honda Accord – This, too, is an excellent car for a young driver. Along with many safety features, including collision-mitigation braking, it received a five-star rating from NHTSA. In addition, it was a Top Safety Pick+. The 2013 Honda Accord is also an excellent choice. Along with excellent safety features, it's a frequent winner of KKB's Best Buy Award for midsize sedans.
2018 Honda Civic – Here's another Honda with tons of features. However, it also looks great, and it's fun to drive. The 2015 model is also a consideration. Along with a nice body style, it offers comfort, fuel efficiency, and safety.
You might also like: Tips For Sharing The Family Car
Excellent Possibilities
Any teenager should feel honored to drive a Honda. After all, they look fantastic, and they come with outstanding safety features. To test drive some of the vehicles on the list and others, contact Barbour-Hendrick Honda in Greenville, North Carolina.
Disclaimer: The stock image is being used for illustrative purposes only, and it is not a direct representation of the business, recipe, or activity listed. Any person depicted in the stock image is a model.