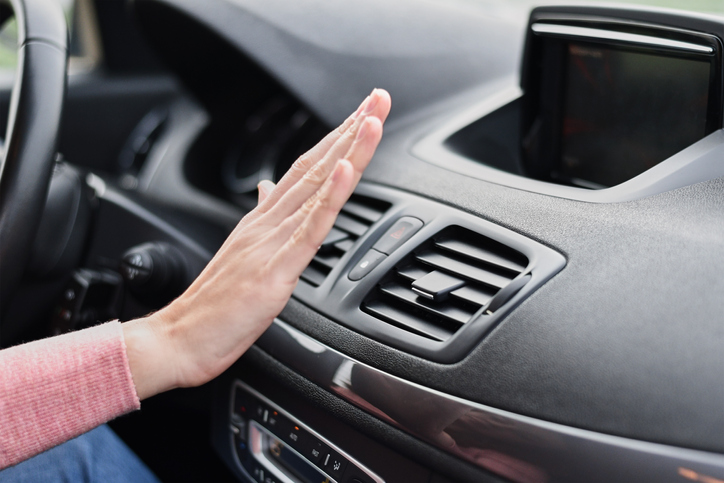 You are looking forward to all the fun activities that the summer has to offer. The summer season, however, can get pretty toasty. Is your car's air conditioner ready for the rising temperatures this summer? You want it to be in tip-top shape so it powers through all season in the heat. That means your vehicle's air conditioning needs a little tender loving care every now and then. Jiffy Lube suggests some helpful things you can do to maintain your air conditioning system this summer.

Run It Full Blast Weekly
First, make a note to turn your air conditioner on full blast for at least ten minutes every week. That means you need to turn it to the coolest setting while running the fan at full speed. This simple trick will ensure that your air conditioner maintains the proper gas pressure. That way, the compressor can do the job of keeping you comfy while driving in the car.
Run the Defrost
You do not want a bunch of moisture and mildew to build up in your air conditioner or in your car. If that happens, then you will notice a bad smell every time you turn your vehicle on. Easily prevent this problem by running the defrost for ten minutes. You can do this weekly right after you run the air conditioner on full blast. This will help you to ensure you stick to the schedule of running both the air conditioner and defrost each week.
Recharge the System Every Two Years
Your car's air conditioning unit should get some fresh refrigerant every two years. This will ensure that it produces the cold air you crave in the heat of summer. If it has been a while since you have recharged the system, then schedule service with a local mechanic at a service center like at Barbour-Hendrick Honda Greenville. Maintaining your vehicle's fluid levels is important, especially your car's refrigerant. The refrigerant helps keep your car from overheating.
Use Your AC in the Winter
While this will not immediately help you during the summer, this is an important tip. Fight back against fog by using your air conditioner in the winter. It will cut down on humidity, so your windows are less likely to fog up during this upcoming winter season. Plus, it is good to run in your air conditioner occasionally in the winter, so that it is staying in use.
You might also like: Don't Leave These Items In Your Car
Schedule Maintenance Service
Finally, you can schedule routine maintenance service at Barbour-Hendrick Honda Greenville in Greenville, North Carolina. The factory-trained technicians will examine your car's air conditioner and provide all necessary maintenance and repairs. By the time your car leaves the shop, the air conditioning system will be ready to keep you cool for the rest of the summer. Stop by Barbour-Hendrick Honda Greenville's service center today, so you can continue enjoying your summer.
Disclaimer: The stock image is being used for illustrative purposes only, and it is not a direct representation of the business, recipe, or activity listed. Any person depicted in the stock image is a model.