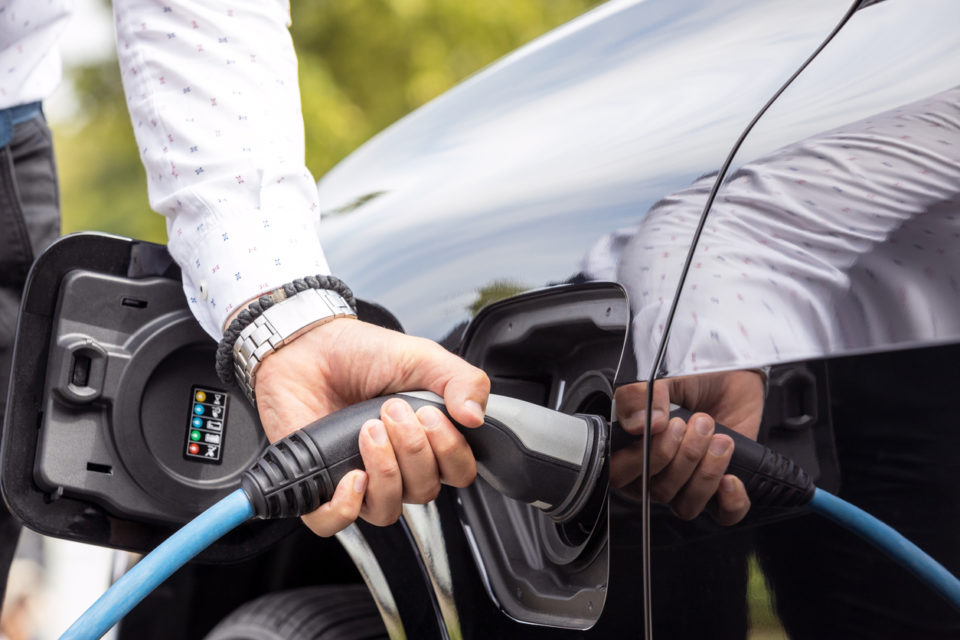 Electric vehicles have been available for several years. These vehicles are becoming more and more common and popular. A big reason for this is the rise in gas prices. Saving money by not having to buy fuel is appealing to many car owners. There are also environmental benefits and much less maintenance on an electric vehicle. Nevertheless, you may be confused about how to charge an electric vehicle at a charging station. As you understand this process, you can drive your electric model with confidence.

How Much Electricity Does It Take?
A common question that electric-car owners have is how much electricity is required to power a vehicle. The efficiency is measured in kilowatt-hours, how much energy the car will need to run. Your vehicle will probably use around 33 kWh to go 100 miles. Furthermore, you can count on one kilowatt-hour of electricity costing about 13 cents per kWh.
How Long Will It Take to Charge the Vehicle?
The time it takes to charge your vehicle will depend on the charging station you are using. For instance, there are three types of charging stations: Level 1, Level 2, and DC Fasting Charging. The Level 1 stations are good for overnight stops. Level 2 stations work well for extended stops. Moreover, if you are only making a quick stop, you'll want to use a DC Fast Charging station. After 14 to 16 hours, the Level 1 station should fully charge your vehicle. It will take about three to five hours to charge your electric vehicle at a Level 2 station. And within 30 minutes or less, you can have a fully charged car from a DC Fast Charging station.
What About Home Charging?
To fill up a traditional vehicle with gas, you'll have to find the nearest service station. However, if you have an electric vehicle, you can charge it without ever leaving your home. Firstly, a Level 1 charger will be like plugging into a regular outlet. But you will often only need a Level 2 charger, which you can install at home.
You might also like: How To Use Honda Roadside Assistance
Can You Use a Regular Outlet?
When you purchase a new electric vehicle, you will get a charging cable. Though the process may be slower, you can plug it into a regular home outlet. To improve this process, you can purchase a charger to use at home.
In conclusion, there are many reasons to purchase an electric vehicle. Don't let the process of charging it scare you or worry you. There are charging stations available where you live. Plus, you can even charge your car at home. Talk to the service team at Barbour-Hendrick Honda in Greenville, NC, today if you have further questions about your electric vehicle and how to charge it.
Disclaimer: The stock image is being used for illustrative purposes only, and it is not a direct representation of the business, recipe, or activity listed. Any person depicted in the stock image is a model.