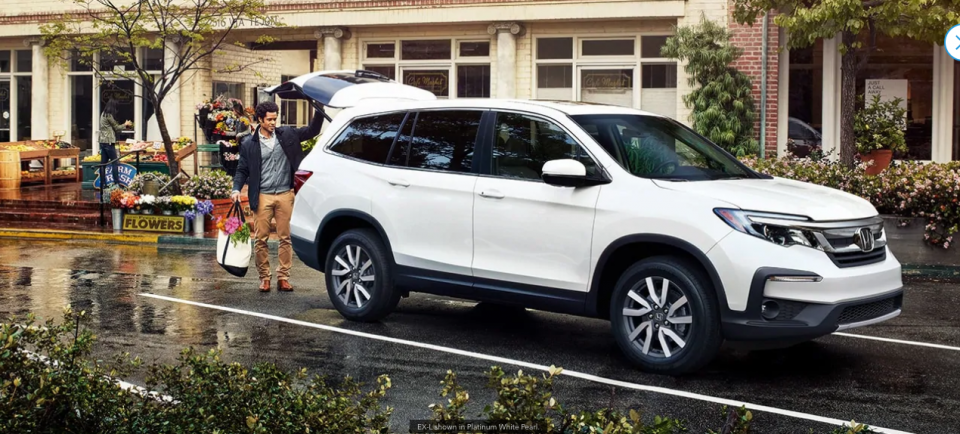 Honda has commanded respect in the automotive industry for quality vehicles that you can rely on for many years. There are two vehicles that lead the way and continually redefine what an SUV can be. Let's take a look at the two Honda SUVs you need in your life.

2020 Honda CR-V
The Honda CR-V has been one of the most cherished SUVs in the 21st century. It's durability, reliability, and design have been raved about for decades. In all likelihood, you know someone with a CR-V and chances are they love it. It's easy to understand why. 
The CR-V is great on fuel economy, comfortably seats passengers, and drives like no other. Of course, Honda fully loaded the 2020 Honda CR-V with an infotainment system that includes available Apple CarPlay/Android Auto Integration and a speaker system that will blow the moonroof off. There are so many more reasons to love the 2020 Honda CR-V. The mid-size SUV has an incredible safety rating and comes with a backup camera and available Honda Sensing technology. 
There's one thing for sure, if you don't already own a Honda CR-V, you should. Check out Barbour Hendrick Honda's new 2020 CR-V inventory and see why so many people love this vehicle.
You might also like: It's Never Too Late For Spring Cleaning Your Honda
2020 Honda Pilot
Looking for another SUV to line up next to your new CR-V? There is no better companion than the 2020 Honda Pilot. The Pilot comes available with both four-wheel and front-wheel drive options depending on how you see yourself driving it. 
This wonderful new SUV comes in a variety of head-turning colors, but color and design aren't the only things that will turn heads. The 2020 Pilot comes with a 3.5-liter V6 engine and carries enough horsepower and torque to carry out just about any mission you put it on. 
When you look inside the vehicle all you can think is class. Its elegantly designed cabin includes automatic temperature control, front dual-zone air conditioning and heated front seats.
When you look at both the new 2020 Honda CR-V and Pilot it's effortlessly easy to see why they're so popular. No matter what lifestyle you have or what your needs are in an SUV, both vehicles deliver. Browse our inventory online at Barbour Hendrick Honda to find which option is right for you. Our friendly staff is happy to set up an appointment, test drive, or help answer any questions you may have.