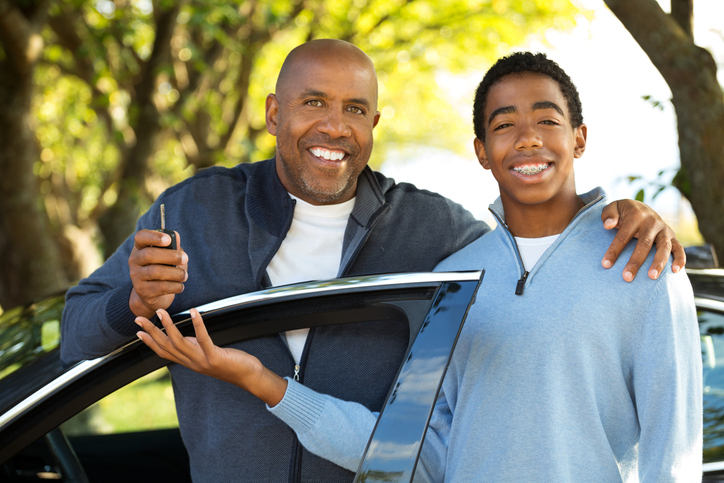 With tight budgets and the high price of gas, a lot of families share a single vehicle. If you and your family drive the same car, you probably feel frustrated. Here are some great tips to make the situation easier to handle. Also, instead of driving something that breaks down often, consider a car from Barbour-Hendrick Greenville.

Making a Bad Situation Good
Especially when everyone is on different schedules, it's hard to share the same vehicle. However, it's not impossible. The key is to create a plan that works for the entire family. Also, this is the time to keep communication lines open. To make the situation better, consider some of these incredible tips.
Set Ground Rules
You need to establish some basic rules for your family to share the same car. That way, every person knows their role to make this as easy as possible. For instance, how often does someone need to fill the gas tank, and who's responsible? Who'll take it to the service center when the vehicle requires maintenance? Having a plan for these things and others will make a huge difference.
Carry Proper Insurance
If several family members use the same car, ensure you have the proper insurance coverage. For instance, the provider needs the names and birth dates of every driver. If someone's under the age of 25, anticipate paying a higher premium. However, if one of your family members is currently a student, you could get a discount.
When talking to your agent, they'll ask a lot of questions. Using the information you provide, they'll do everything they can to get you the right coverage for the lowest rate. Now, if you don't have insurance, most top companies offer a free consultation. Also, if you own a home, you can get a bundled package and save even more.
Sync Schedules
Here's an easy way to make sharing one vehicle less stressful. Everyone should use the same type of calendar on their phones. Then sync them. That way, if someone changes something on their schedule, everyone who drives the car will know. That's a great way to prevent stress and arguments.
Share Maintenance Responsibilities
Even if one person gets designated to take the car in for service, that doesn't mean they're also responsible for paying. Consider having two or three people oversee the car's maintenance. With that, you don't need to worry about not getting the oil changed, or the tires rotated. Add the different things on everyone's calendar.
In addition to service needs, communicate about the cleanliness of the car. After all, you don't want to get behind the wheel only to find that someone left trash inside. The same goes for the car's exterior. You'll enjoy sharing one car when it's nice and tidy inside and outside.
Safety Comes First
In addition to getting the vehicle serviced, make sure that every driver knows the rules of the road. For instance, if someone in your family is a relatively new driver, they might need extra instruction. Also, everyone must have a valid driver's license.
You might also like: What You Need To Know About Gifting A Car
Make Car-sharing a Success
Good communication is the key to success when sharing a single car among several family members. If you've decided to invest in a new or previously owned vehicle, contact Barbour-Hendrick Honda Greenville in Greenville, North Carolina.
Disclaimer: The stock image is being used for illustrative purposes only, and it is not a direct representation of the business, recipe, or activity listed. Any person depicted in the stock image is a model.