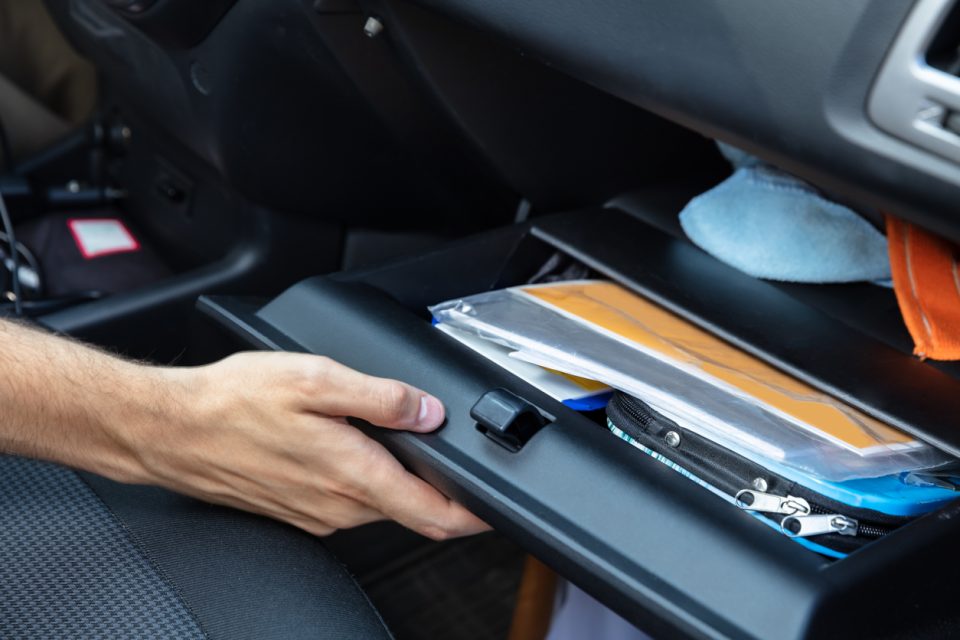 You've organized the garage, dusted every blind in the house, and swept every floor. What's left to spring clean? Your car! You spend a lot of time in your car between daily errands and commutes, running kids to activities, and heading out for road trip vacations, so it's no wonder that things can get a little disheveled in there. But don't worry, these easy spring cleaning tips will have your vehicle sparkling like it was brand new again.

Organize The Glove Box
If your glove box is filled with papers, napkins, and ketchup packets from the drive-thru, it's time to give it some serious organization. You'll want to take everything out, and asses what papers and items are really necessary. Then, organize those items into storage containers (think folders, small pencil boxes, coin purses, etc.), wipe down the glove box interior, and put everything back in. Your essential items will now be well within reach whenever you need them!
Clean Every Surface
A vacuum and sanitizing wipes or spray with paper towels will serve you well when you're spring cleaning your car. Start by removing any stray trash then vacuuming each seat from top to bottom, then vacuum the floorboards and any crevices where crumbs may be hiding. After you've vacuumed, take a wet wipe to every surface: the dashboard, instrument panel, steering wheel, cup holders, console, infotainment screen, etc.
Keep It Clean
Once every bit of dirt and grime has been banished you'll want to keep that sparkly clean car in tip-top shape. Consider keeping a few essential cleaning supplies like a duster and wipes in your car along with a miniature trash can to collect waste in one place. Use simple organizing supplies like small bins, folders, and back-of-seat cargo pouches to keep everything neat and tidy.
You might also like: Browse The Many Service Specials At Barbour Hendrick Honda
Snag A Clean, New Honda
There's nothing like that new-car smell paired with the pristine cleanliness of a brand-new vehicle. Find your new Honda online today from Barbour Hendrick Honda. Browse our inventory online, then contact us to learn more about purchasing your new Honda from Barbour Hendrick Honda.