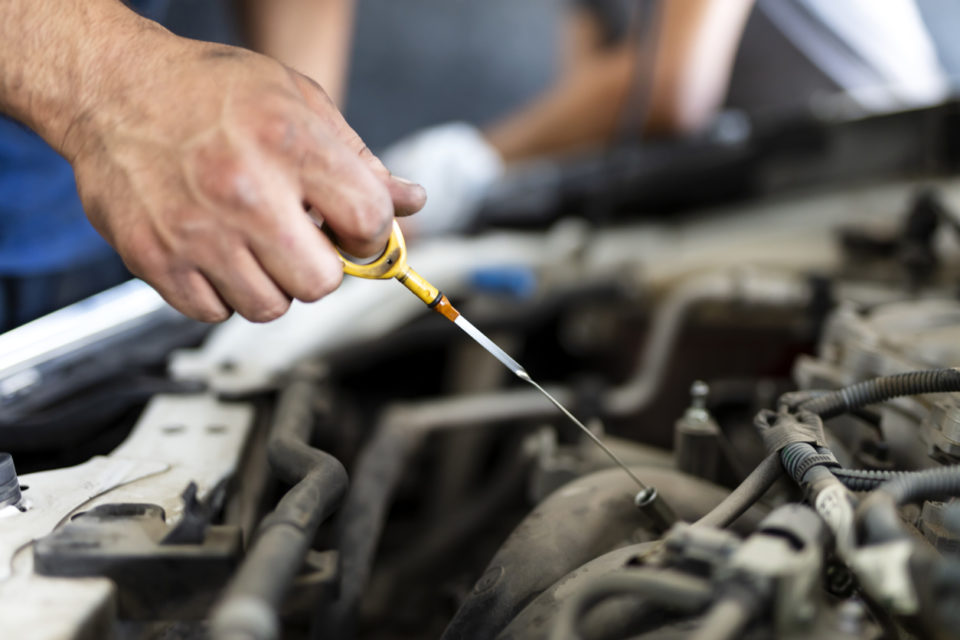 There's a lot of conflicting information out there about oil changes. Some people claim you need to change your oil every 3,000 miles, while others say you can wait longer. In reality, it depends on the vehicle. Get the details to find out how often you should change your oil.

When to Change the Oil for New Cars Under Warranty
If your vehicle is still under warranty, you need to follow the manufacturer's instructions regarding oil changes. Failure to do so will void your warranty, and that's a mistake you don't want to make. You can find the information you need in the owner's manual. Your vehicle also might have an oil life monitor to help you meet the warranty's oil change requirements. The monitor considers various factors, such as driving and idling hours, drive temperatures, and more. Then, it sends an alert when it's time to change the oil.
Changing the Oil for Cars Without Warranty
If your vehicle has an oil life monitor, continue to use it to determine when to get your oil changed after the warranty expires. Make sure you continue to use the same oil that the manufacturer recommended since the system's algorithm is based on it.
If you don't have an oil life monitor, you'll have to decide when to change the oil. It's always a good idea to follow the manufacturer's recommendations. The recommendation depends on the manufacturer, the vehicle, and the oil you use. If you use standard oil, the manufacturer might recommend changing it every 3,000-5,000 miles. However, if you use synthetic oil, you might need to get an oil change every 10,000 or even 15,000 miles.
You might also like: Take Care Of Your Ride At 100K Miles With These Tips
Recommendations for Severe Driving
General recommendations are based on standard driving. However, if you engage in "severe driving," you need to change it more often.
For instance, if you make lots of short trips under five miles, you'll need more frequent oil changes. If you often drive up to 10 miles in freezing temperatures, you'll need to shorten the duration between oil changes.
Other examples of extreme driving include the following:
Stop-and-go driving in scorching weather
Driving slowly for long distances
Track driving
Driving on gravel or dusty roads
While many factors go into knowing when to get an oil change, Honda makes it easy with the Maintenance Minder. The onboard computer alerts Honda owners when it's time for an oil change and other maintenance tasks. Head over to Barbour-Hendrick Honda in Greenville, North Carolina, to see this and other features in person. You can also visit the service center to learn more about your existing vehicle's oil change requirements or to get an oil change. We are here to help, so stop by today!
Disclaimer: The stock image is being used for illustrative purposes only, and it is not a direct representation of the business, recipe, or activity listed. Any person depicted in the stock image is a model.