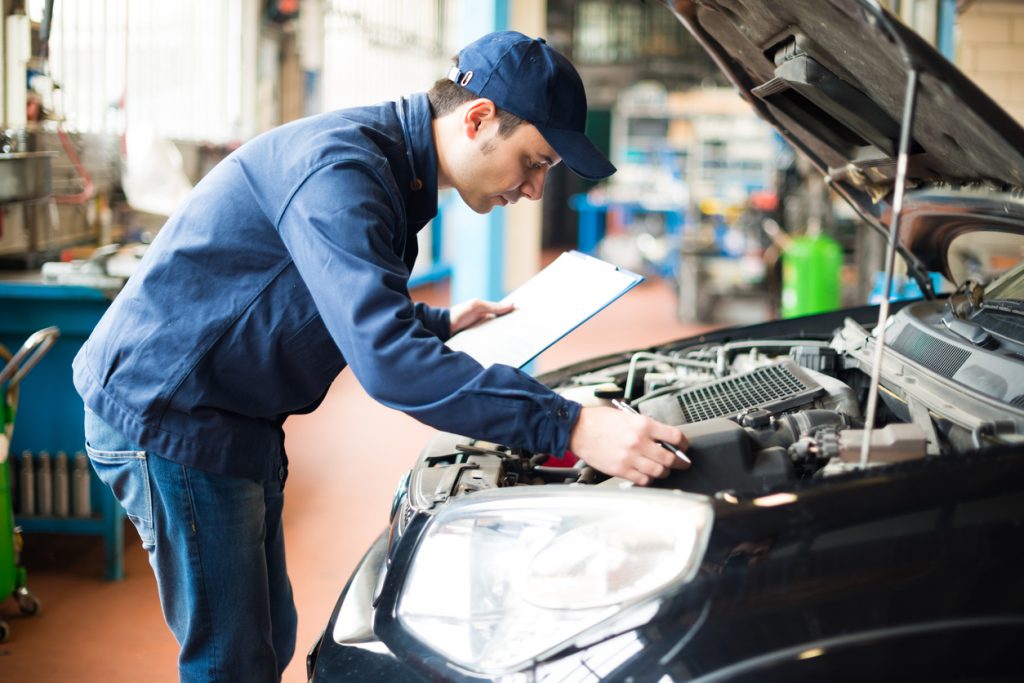 At our service center here in Greenville, our professional mechanics see a lot of issues that could have been prevented with routine maintenance. That's why we find it surprising that so many drivers delay or completely forgo their essential services. Take some advice from a mechanic and don't make these common automotive mistakes.

Ignoring Warning Signs
Your vehicle has a lot of complex moving parts, and if something starts to go wrong, the issue will usually catch your attention in one of several ways. You'll need to use your senses to monitor your vehicle's condition, and if you notice a sound or smell that doesn't seem normal, that may be an indicator that a problem is developing.
If you hear a screeching or grinding sound while braking, don't delay in bringing it up to your mechanic – your brakes are your most integral safety tool. If you notice a burning smell drifting from under the hood, you may have a fluid leak. Check under the car once you've parked. If you see oil stains or puddles forming, that's a prime indicator that your vehicle is losing fluid. Catching these issues now can prevent costly repairs and safety hazards in the future.
Putting Off Routine Services
Even if you don't notice trouble brewing under the hood, you still need to bring your vehicle in for routine maintenance to ensure optimal performance and safety. While making time for basic services can easily be overlooked with all of life's daily demands, it's absolutely worth the investment to stay on top of your maintenance schedule.
Every vehicle requires regular upkeep to stay in reliable condition. Oil changes, coolant changes, tire rotations, and other services guard against wear and tear, and they're far more affordable than the major repairs you'll need if you put off your service. You're always better off paying for an oil change now over a replacement engine or transmission down the road.
You might also like: Choose Barbour Hendrick Honda For Your Next Service
Schedule Your Service at Barbour Hendrick Honda
Whether you're looking for professional repairs or timely maintenance, we're ready to meet all your automotive needs at Barbour Hendrick Honda. Our service center is open Monday through Saturday, and you're always welcome to schedule an appointment online. Our dealership and service center are conveniently located at 3300 South Memorial Drive, Greenville, North Carolina 27834.
When you bring your vehicle in for service, we will handle your business quickly and efficiently to ensure minimal downtime. While you wait, you can take advantage of our complementary Wi-Fi or shuttle service. You're also welcome to explore the lot to see our lineup of new Honda models.