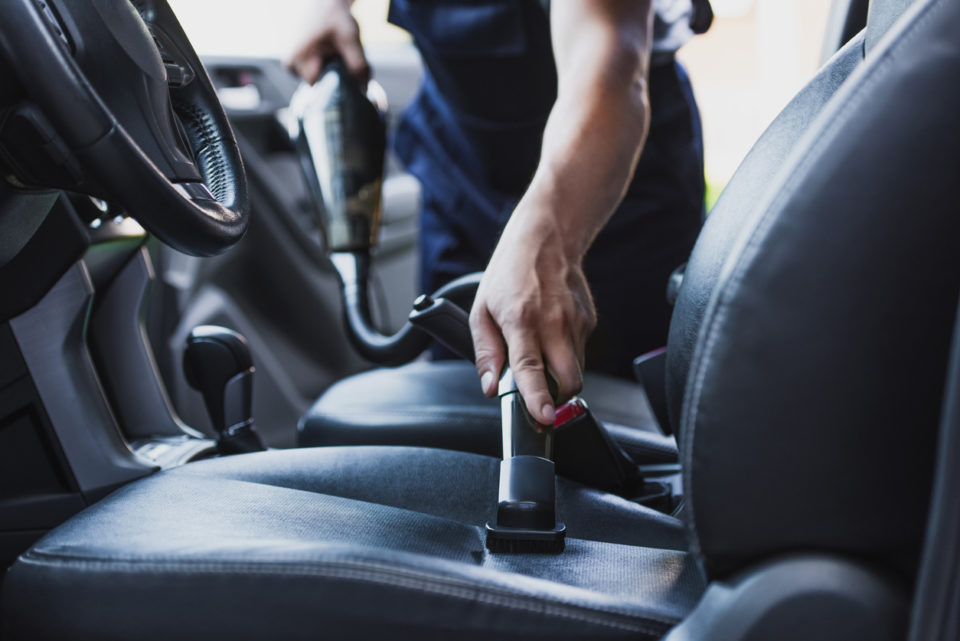 When you purchased your car, you probably loved the fresh, clean interior. That time has come and gone, though, and now, your interior is a bit of a mess. It might even be so bad that you've considered hiring a professional to tackle it for you, but the cost was more than you wanted to invest. Fortunately, you can clean your car's interior like a pro by following some tips.

Park in the Shade
Before you begin, it's a good idea to park your car in the shade. Some automotive cleaning products lose some effectiveness when exposed to sunlight and heat. By parking in the shade, you'll ensure the products will work as intended.
Wipe Down the Dash and Gearshift
Next, grab a microfiber towel and automotive cleaning spray to tackle the dashboard and gearshift. You'll come across some tight spaces, so switch to a toothbrush. Then you can remove grime and hair from the car's nooks and crannies.
Clean the Interior Glass
Next, it'll be time to clean the glass inside of the vehicle. You'll want to use a microfiber cloth and a glass cleaner that doesn't contain ammonia for this job. Break the job up, so you only clean small areas. This will prevent the glass cleaner from drying on the glass, creating another mess.
Vacuum the Interior
Remove the mats from the car and grab a vacuum. Then start on the seats, pressing down as you go to push out the crumbs. Then, hit the air vents, followed by the space where the windshield meets the dash. Finally, vacuum the floors. Begin under the seats and the console. Also, slide the seats so you can reach all the dirt and dust.
As you vacuum your car, use attachments if available. Attachments will help you remove dust and grime from tight spaces. You can even get a pet hair attachment to pick up the hair your furry friends left behind.
Clean Your Car Mats
If you have carpeted car mats, vacuum them and put them back in your car. However, if you have rubber mats, clean them with a brush and water. Then let the mats dry in the sunlight before putting them back in your car.
You might also like: Best Honda Family Cars Of 2021
Treat the Stains
Finally, it'll be time to tackle the stains. Melted crayons are a problem for parents. Fortunately, you can use an ice cube to chill the wax. Then you can chip away at it until it's gone. For other stains, use a stain removal spray. However, if you encounter stains too tough for normal stain removal products, you might need to visit a professional.
Did you clean the interior, but you still aren't very happy with your ride? That's a sign that it's time to visit Barbour-Hendrick Honda Greenville in Greenville, North Carolina. We have new 2021 and 2022 Hondas in stock, plus an extensive pre-owned inventory.
Disclaimer: The stock image is being used for illustrative purposes only, and it is not a direct representation of the business, recipe, or activity listed. Any person depicted in the stock image is a model.