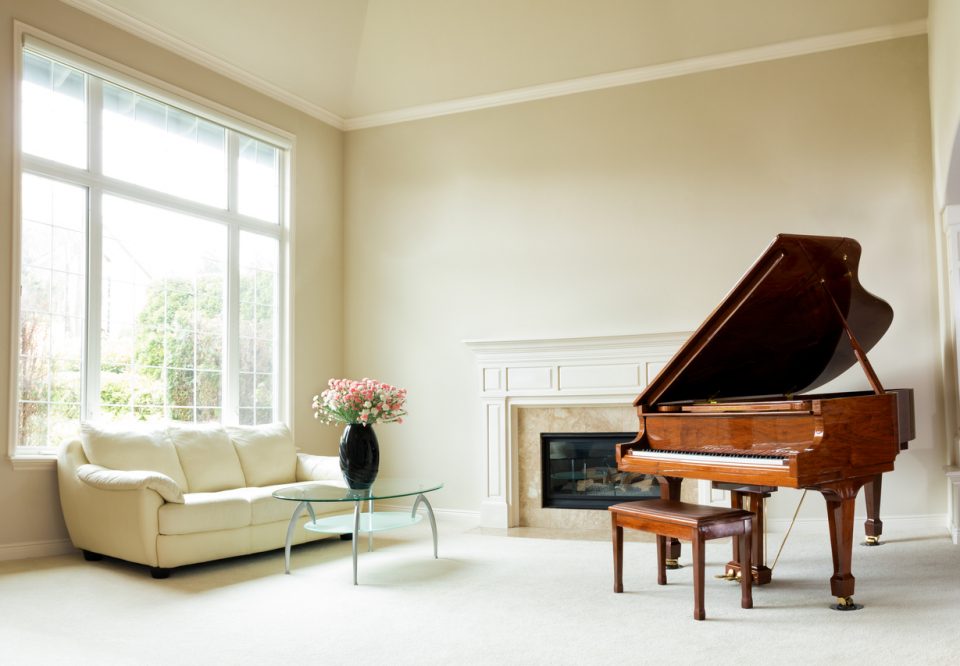 Spring cleaning in January – why not? With the temperamental winter weather wreaking havoc outside, odds are some of the elements have made their way into your home. Muddy boots and tracked-in dirt takes a toll on your carpets and floors, detracting from the cleanliness of your home. Here are some tips to keeping your carpets fresh and tidy – so when spring does arrive, you'll be one step ahead on the cleaning!

Carpet Cleaning Tips
Even if you vacuum regularly, your carpets are never as clean as you'd like them to be. Areas of your home that see a lot of foot traffic are especially hard to keep pristine, and if you have dogs or cats – well, you know all too well about the endless battle of pet hair. Here are some ways to get your carpets cleaner and keep them that way longer.
Dust first. Do a quick sweep of the blinds, furniture, and baseboards before you break out the vacuum. That way the dust won't be re-accumulate so quickly afterward.
Vacuum smart. Before you begin, pick up large pieces of debris like leaves, coins, hairpins, and other things the vacuum can't (or shouldn't) manage. Check under furniture for hidden items that could harm your vacuum. Vacuum both horizontally and vertically to ensure you're targeting as much pet dander and debris as possible. Use nozzle attachments for hard-to-reach areas.
Spot-clean. The vacuum can only do so much to keep your carpets looking like new. When you have a visible stain, you'll need to spot-clean using a clean white cloth and a good carpet cleaner. Read labels carefully to make sure the cleaner you choose is suited for the type of stain you have. Test a small, inconspicuous area of carpet first. If there are no ill effects, dab the product on the stained area and gently blot. Rinse with a clean white cloth and fresh water, and allow the spot to air dry.
Shampoo the carpet. To freshen your carpet all over, consider a full-scale shampooing. You can rent a carpet shampooer if you don't own one, often from hardware or grocery stores. Make sure you fully understand the instructions before beginning. The machine will either come with a specific detergent or recommend one for use. Let the machine suck up as much water as possible. This will help you avoid mold or mildew problems. When it's time for drying, ventilate the room by opening the doors and windows or use fans, dehumidifiers, or dryers to speed up the process. Don't walk on the carpet until it has dried completely, which may take up to 12 hours.
You might also like: Why Service At A Honda Dealership?
Keep It Clean
For longer-lasting results, keep food and drink in carpeted areas to a minimum. Keep your pets contained until they're properly trained, and clean up any spills or messes as soon as possible, before they have a chance to set in. You may even want to have everyone in the home remove their shoes before walking on the carpet. It works well in Japanese households!