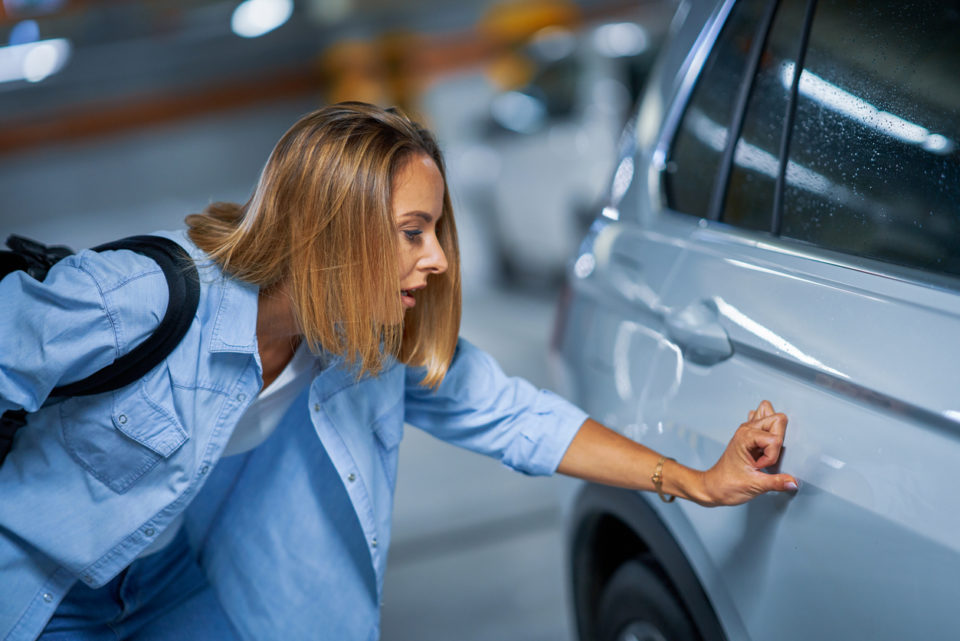 We've all been there at one point or another, one day you look at the side of your car and there is a dent. Whether the dent is your doing or from a mysterious stranger, it still needs to be fixed. Fixing a dent in your vehicle can get pricy, putting you back a few hundred dollars or more. No need to worry because we have some car dent repair tips that you can use to save some money on body shop expenses.

Prep Your Vehicle
First things first, before you fix your dent, you'll want to wash and dry your car. The next step will be to remove the paint by sanding the inside and around the dent with 24-grit paper. Once you have sanded the area, you'll want to switch to 80-grit sandpaper and sand the same area again. Grab some wax remover when you have finished sanding and clean the dent and surrounding area with a rag. After you are finished, wipe it down with a tack cloth.
Mix and Apply Filler
A good tip to keep in mind is to use a mixing board or old cookie sheet to mix your filler. Spread your filler down the board in an S-shape then scoop and fold over. Repeat this step until the filler is a solid color. To apply, scoop up some filler and press it into the sanded metal. Spread the filler into a tight coat to get the air out of the scratches. Then, add a thicker fill coat to completely fill the dent on the car.
You might also like: Why Does My Car Hydroplane?
Shape and Glaze
Once again, you'll want to sand the filler in the spot of the dent to match the shape of your vehicle. Start out with 80- grit then 180-grit sandpaper. Sand right up to the edges of the paint. After, apply a finishing glaze to the entire patch and sand with 180-grit and 320-grit sandpaper. Once you are finished, spray the patch with a primer and paint the car.
Disclaimer: The stock image is being used for illustrative purposes only, and it is not a direct representation of the business, recipe, or activity listed. Any person depicted in the stock image is a model.