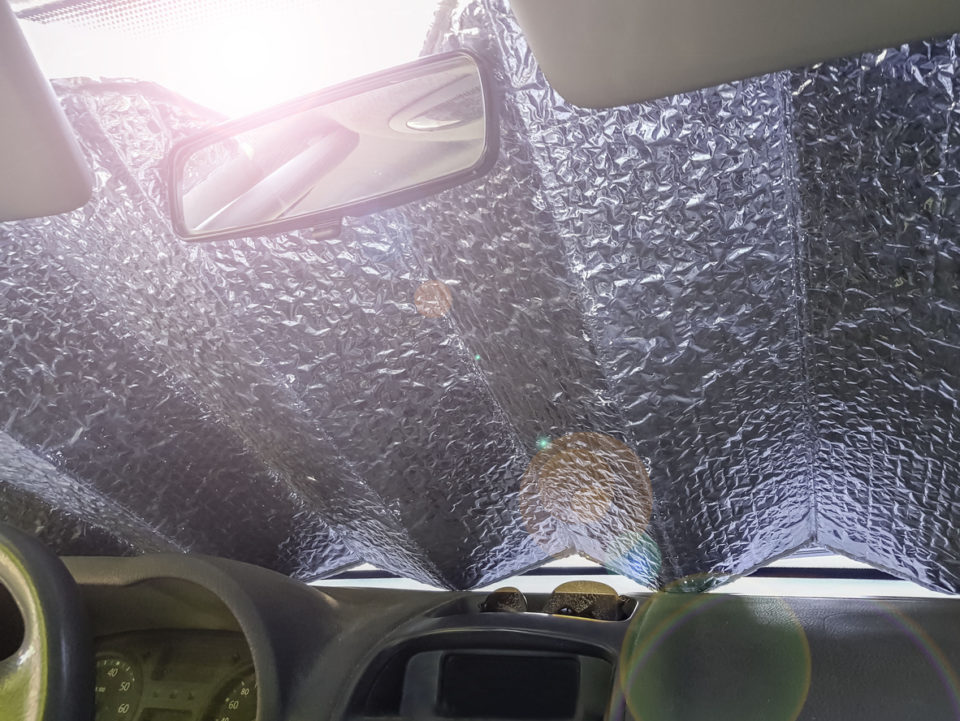 Do you have bad memories of sliding behind the wheel of your car in the summer, only to get scorched? This happens when the heat from the outside seeps inside when it's parked. Fortunately, you can beat the heat this summer by following some car cooling hacks.

Park in the Shade
You can keep your vehicle cool at all times by parking in the shade. If possible, park in your garage when you're at home. If not, you can use a car canopy to protect your vehicle from rays. When you're out and about, leave your car in a parking garage if one's available. For instance, you can park in the Uptown Parking Deck if you're visiting the Uptown shopping and dining district. If you can't park in a garage, leave your car in another shaded area, such as under a tree.
Use a Windshield Sunshade
Windshield sunshades block UV rays, keeping your interior cool. You can choose from low-cost and luxury sunshades for your vehicle. Then, when you park, take out the shade and place it on your windshield. After, take it off when you return to your car.
Cover Up the Inside of Your Vehicle
If you don't want to use a windshield sunshade, you can cover up the interior instead. Seat and accessory covers will keep the sun from baking your vehicle's interior when parked. While you can take the covers on and off if you wish, leaving them on throughout the summer is a good option. It's less of a hassle, and you don't have to worry about sunlight heating your seats and accessories when you're driving.
Tint Your Windows
You can also keep UV rays out of your vehicle by tinting your windows, but make sure you follow the law. Use a reputable shop to tint your windows and windshield to ensure that you don't run afoul of the legal regulations.
You might also like: Service Your Honda At Barbour Hendrick Honda
Place Solar-powered Ventilation Fans on Your Windows
You can keep your car much cooler by using solar-powered ventilation fans. If you do this, affix two fans to the outside of your windows. The fans get their power from a solar panel, so you don't have to worry about batteries. Once installed, the fans remove hot air from the vehicle. They also pull cooler air into the car.
The summer is almost here, but that doesn't mean you have to sweat through it. These tips will help you maintain a pleasant temperature in your car during the summer. That way, your vehicle will feel cool inside. If you want it to look as cool as it feels, consider upgrading your wheels at Barbour-Hendrick Honda in Greenville, North Carolina. You can keep your new Honda cool on the inside, and it will look great on the outside as well.