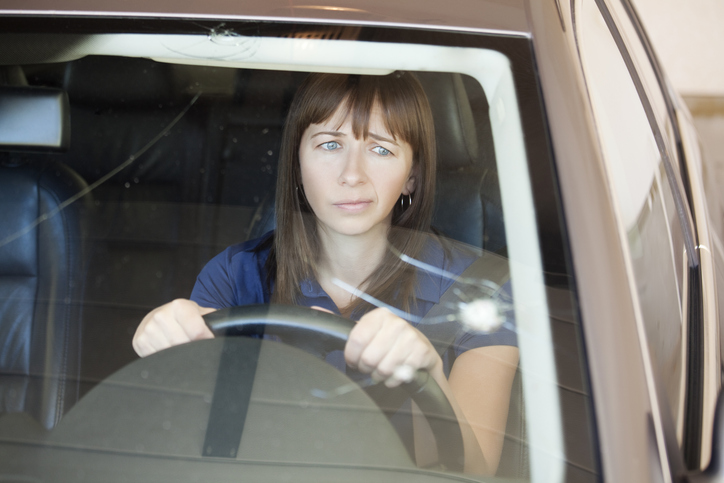 Especially if you drive a new or newer vehicle, you probably love all its safety features. However, did you know the automotive industry considers the windshield as one of those? So, if you notice a chip in your windshield, even a minor one, be sure to have it fixed.

The Purpose of a Windshield
A windshield serves as a protective barrier between you and wind, dust, debris, rain, and snow. For that reason, you need to have it repaired or replaced if you see anything wrong. First, you need excellent visibility when driving. Second, even a small chip could pose a serious risk. After all, it's designed to save lives and a blemish could compromise that.
During a car accident, the windshield takes the brunt of any force from flying objects. Therefore, it usually stops things from entering the cabin that could cause serious injuries. However, it's also a critical safety feature if the front passenger's airbag deploys.
In addition, the windshield and the back window support the roof. That lessens the possibility of it collapsing during a rollover.
Thoroughly Inspect the Windshield
As a car owner, you have a lot of responsibilities. One of those entails inspecting the windshield periodically for any damage. When looking at it, check both the outside and the inside. In addition to chips, look for small cracks and pits. Fortunately, an expert can repair minor issues; however, you'll need the windshield replaced for anything major.
Along with the main area, be sure to check around the edges. After all, seals can weaken. If that happens, it compromises the entire windshield's integrity. One other thing, pay attention to how your car's windshield appears when driving at night. When illuminated by oncoming headlights, it's often easier to see defects.
Windshield Repair versus Replacement
Again, a professional can usually repair minor chips, cracks, and pits. Depending on your insurance carrier, it might allow you to have the work done without paying a deductible. Both the size of the chip and its location determine whether you need the windshield repaired or replaced.
If there's damage in your line of vision, you might need to have it replaced as opposed to repair. To know what you need to do, check with your insurance provider since that's a state-by-state law. If there's a chip as well as a line that extends from the edge, you'll need the windshield replaced.
You might also like: Maintenance At The Honda Service Center
The Repair Process
If possible, an expert will repair your car's windshield. For that, they'll inject a polymer resin into the chip. After it dries, they'll use a special sander to smooth out the surface. When finished, it's nearly impossible to notice. Remember, for an optimal outcome, always choose a reputable source. After all, the technician's skill, the quality of the resin, and the tools used all determine the results.
Regardless of the model or age of the vehicle you drive, don't wait to have damages in the windshield fixed. Something small could quickly become worse. For outstanding service, contact Barbour Hendrick Honda in Greenville, North Carolina. ASE-certified technicians in the service center can assist.
Disclaimer: The stock image is being used for illustrative purposes only, and it is not a direct representation of the business, recipe, or activity listed. Any person depicted in the stock image is a model.