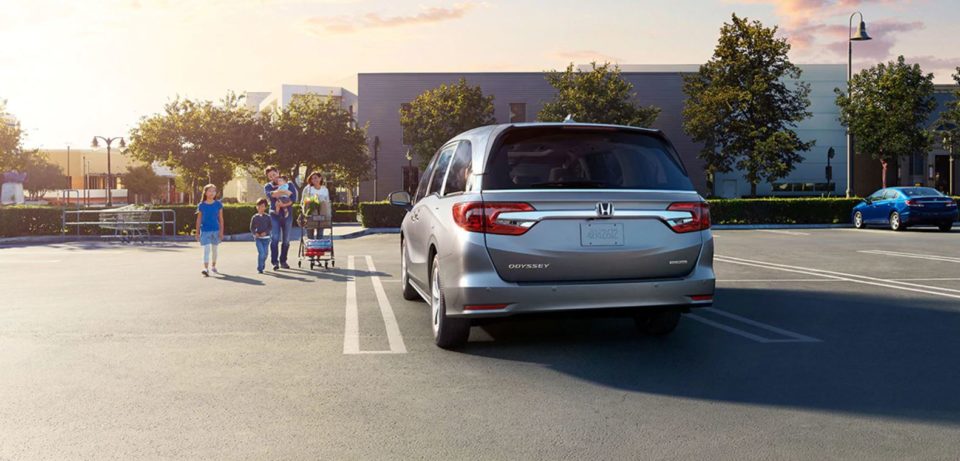 There comes a time when you know it's the right time to buy a new vehicle. Maybe your old one is getting up there in mileage, or perhaps it just doesn't meet your needs any longer. While the process of buying a new car can be nerve-wracking, you'll be so glad when you're finally behind the wheel of your new ride. If you've been considering buying a van, you're going to love the 2019 Honda Odyssey. It's a longtime classic that keeps getting better and better over the years. Learn more about this incredible ride and decide if it may be right for you and your family.

Appearance
Most people don't think of minivans as luxury vehicles. Instead, they're seen as more of a practical object. This has earned them a less-than-favorable reputation with many who want a more stylish car. But that won't be a problem when you get your very own 2019 Honda Odyssey. This van has a whole new design and feel, which makes it look, well, cool. Who cares if you're driving the kids to soccer practice? You're still going to feel like a star in this ride.
Roomy Cabin
If you have a large family, then you know how important it is to ensure everyone has enough space in the car. But that can be hard to find in other vehicles. Luckily, the Odyssey is as roomy as can be. There's a lot of space in the cabin, which includes three rows of seats. Even the people in the very back won't be uncomfortable with the spacious seating. It also makes long road trips a lot more pleasant, which can mean fewer "are we there yet" coming from the back.
Easy to Handle
You may think that driving larger cars is difficult, but you're probably not going to experience that problem in this ride. It's especially easy to handle, meaning taking twists and turns on mountain roads won't be a problem. In addition to its ease of handling, you'll also enjoy how fast it can accelerate: You won't be left in the dust with this minivan.
Tech
These days, tech is more important than ever, and that doesn't stop at your ride. You'll find plenty of perks in this car, including an 8-inch touchscreen infotainment system that will give you the most pleasant journey. Connect your smartphone for easy access to all the essentials, even when you're on the road.
You might also like: Check Out The 2018 Honda Pilot
Test-Drive the 2019 Honda Odyssey
Check out a 2019 Honda Odyssey today at Barbour Hendrick Honda in Greenville, North Carolina, and take it for a test drive.