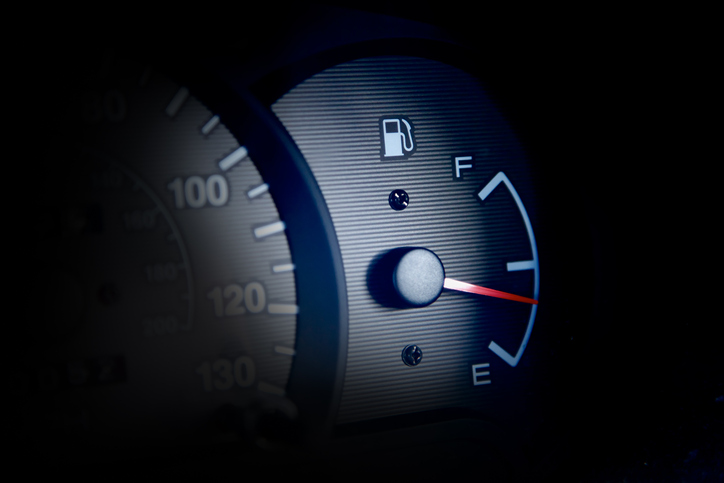 If visiting the fuel pump lately tends to leave you in shock and awe, you're not alone. Gas prices are volatile in many places. And you probably don't want to stop to fill up on gas all the time. If you have a lot of places to go, getting better gas mileage is surely important to you. Here are ways to improve your car's fuel efficiency and get more miles for your money.

Do Some Online Scouting
If you know you're heading out to run errands that include a stop at the gas station, check online. In fact, you could discover a big difference in price from one gas station to another. Take a quick look along the route you plan to take. This way, you can pinpoint which gas station offers the best rate.
Take Your Time
If you feel the need for speed, you're also spending more on fuel fill-ups. Driving at higher speeds can result in burning through your tank much faster. Of course, putting the pedal to the metal on the open road is tempting. But you'll also have to stop at the gas station sooner.
Don't Be a Jack Rabbit
If you stomp on the gas as soon as the light turns green, you're burning lots of gas. In addition, waiting until the last minute and braking hard to slow also wastes more gas. That's because you'll need more fuel to get back up to speed after a hard brake. Of course, you can't guarantee the traffic will flow perfectly. But avoiding fast starts and stops will keep you motoring on the road longer.
Ditch the Excess Baggage
Roof racks, bikes, and heavy tools in the back all lower your MPG. In fact, anything that alters your car's aerodynamics makes it less efficient. As a result, your engine works harder to keep your car in motion. In addition, excess weight in the vehicle can also reduce your fuel efficiency. Take out heavy items that you don't need day-to-day. And after your vacation, consider taking off your roof rack, even if it's empty.
Tire Time
Your tires affect your fuel efficiency more than you might think. It's important to maintain the correct tire pressure. Another tire problem that could send you to the gas station more often is balance. Once a month, check your tire pressure. And rotate and balance your tires about as often as you get an oil change to keep tire wear even.
You might also like: Why Your Infotainment System Isn't Working
Thinking About a More Fuel-Efficient Car?
Another factor to consider is the kind of car you drive. More models than ever have excellent fuel efficiency ratings. At Barbour-Hendrick Honda Greenville in Greenville, North Carolina, you can test drive the latest models. Honda has committed to creating efficient vehicles to help you spend less time at the pump and more time living. Visit today and see how far a new Honda can take you.
Disclaimer: The stock image is being used for illustrative purposes only, and it is not a direct representation of the business, recipe, or activity listed. Any person depicted in the stock image is a model.