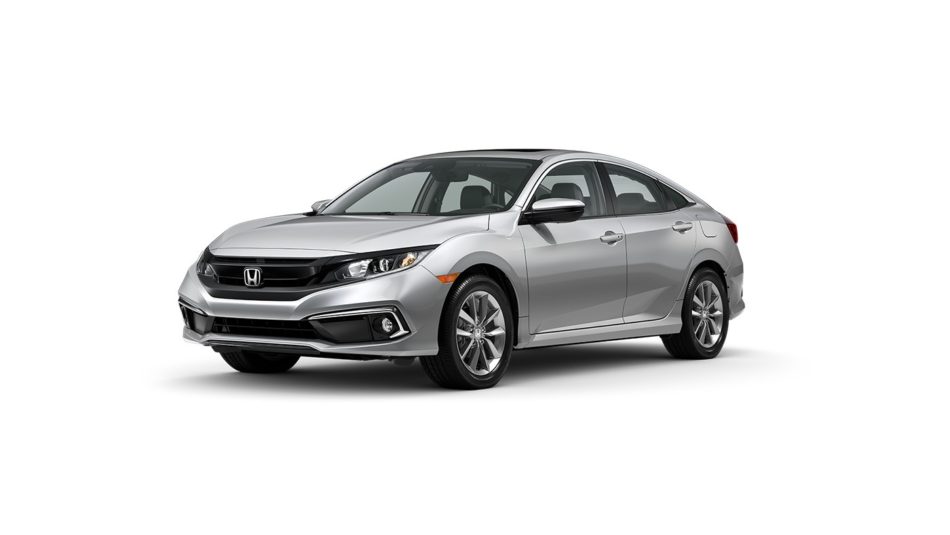 Blow it out of the park by upgrading to the 2021 Honda Civic! Popular among many, this versatile vehicle is available as both a sedan and hatchback. Rightfully so, the 2021 Civic claimed a spot on Car and Driver's Editor's Choice list, so let's see what else the Honda has up their sleeve.

Out-Perform in the Civic
Take charge on the road with the choice of either the four-cylinder 2.0-liter 158 horsepower engine or the turbocharged 1.5-liter, offering 180 horsepower. If you are looking to take your driving experience up a notch, consider the sport trims, as you are sure to feel like a race car driver. When it comes to your choice of transmissions, the six-speed manual is sure to deliver a smooth ride on the road, while the upgradable continuously variable automatic transmission is worth the extra buck. If you are looking for a reliable ride that handles the road with grace, a pleasing athletic body build, and a quick-to-conquer steering wheel, look no further than the game-changer Civic.
Infotainment and Connectivity
Offering a standard 7.0-inch touchscreen infotainment, Honda wants you to stay connected on the road with your eyes on the road and two hands on the wheel. Including Apple CarPlay®, Android Auto, SiriusXM satellite radio, voice recognition, and navigation connectivities, entertaining your passengers has never been easier with the 2021 Civic. You are sure to ride along to the beat of the music with the standard eight-speakers, but consider the upgradable stereo options with 10-12 speakers to offer an elevated experience.
Safety in the Civic
Honda's top priority is to keep each customer safe, so you can drive confident in the 2021 Civic. With an array of diver-assistance features, including standard automated emergency braking, lane-keeping assist, and adaptive cruise control, forward collision warning, and automatic high beams, you can conquer the road with ease.
You might also like: Tips For Financing Your Used Car
Come See the 2021 Civic at Barbour Hendrick Honda
It's no secret the 2021 Honda Civic is top of its class, so come see what the hype is about at Barbour Hendrick Honda in Greenville, North Carolina. Life's too short to be driving anything but your dream car, so come pick one out before someone beats you to it. Our team looks forward to assisting you with such an exciting purchase!