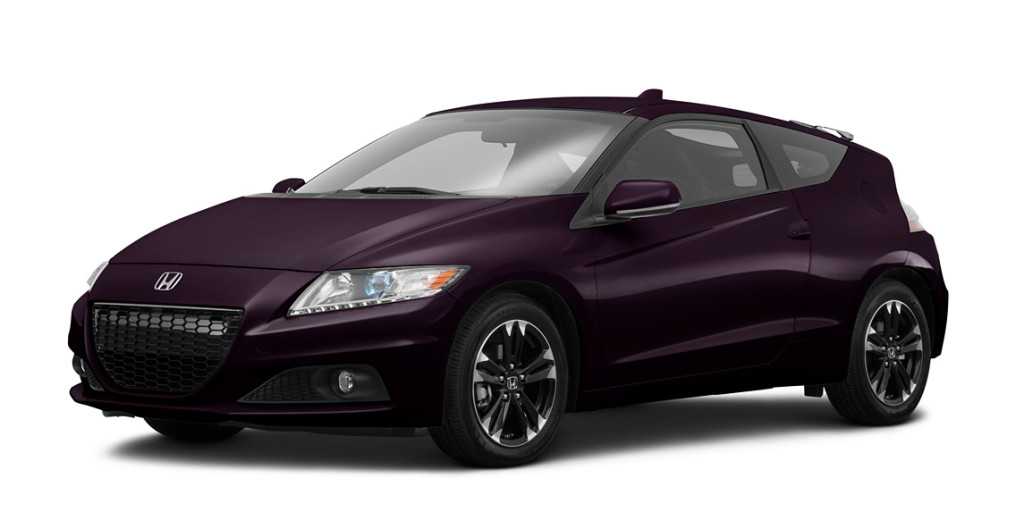 The Honda CR-Z has quite a buzz surrounding it. What's so great about it? Although there are many more than ten, here are ten good reasons to buy one today.

2015 Honda CR-Z: Good on Gas
Prospective buyers will love the CR-Z's superb gas mileage. When equipped with the CVT, the CR-Z can return a whopping 39 mpg on the highway*. Although fuel efficiency drops slightly with the manual gearbox, it is still very impressive. Not only does the CR-Z deliver outstanding fuel efficiency, but it also only requires regular unleaded fuel.
2015 Honda CR-Z: Optional Manual Transmission
There are still plenty of drivers who prefer to use a traditional clutch. Fortunately, the 2015 CR-Z is available with a six-speed manual gearbox. In fact, it is the only hybrid hatchback vehicle to offer a manual transmission.
2015 Honda CR-Z: Honda Reliability
It is hard to ignore Honda's reputation for producing extremely reliable vehicles. Even after five years of ownership, the CR-Z should still perform like new.
2015 Honda CR-Z: Exciting Hybrid Engine
With an output of 130 horsepower and 140 pound-feet of torque, the CR-Z's hybrid engine is able to deliver a peppy performance. Although the power rating may not seem like much, it is more than enough punch to move the lightweight hatchback around. Whether the driver is commuting to work or cruising around town, the engine should provide a high degree of excitement.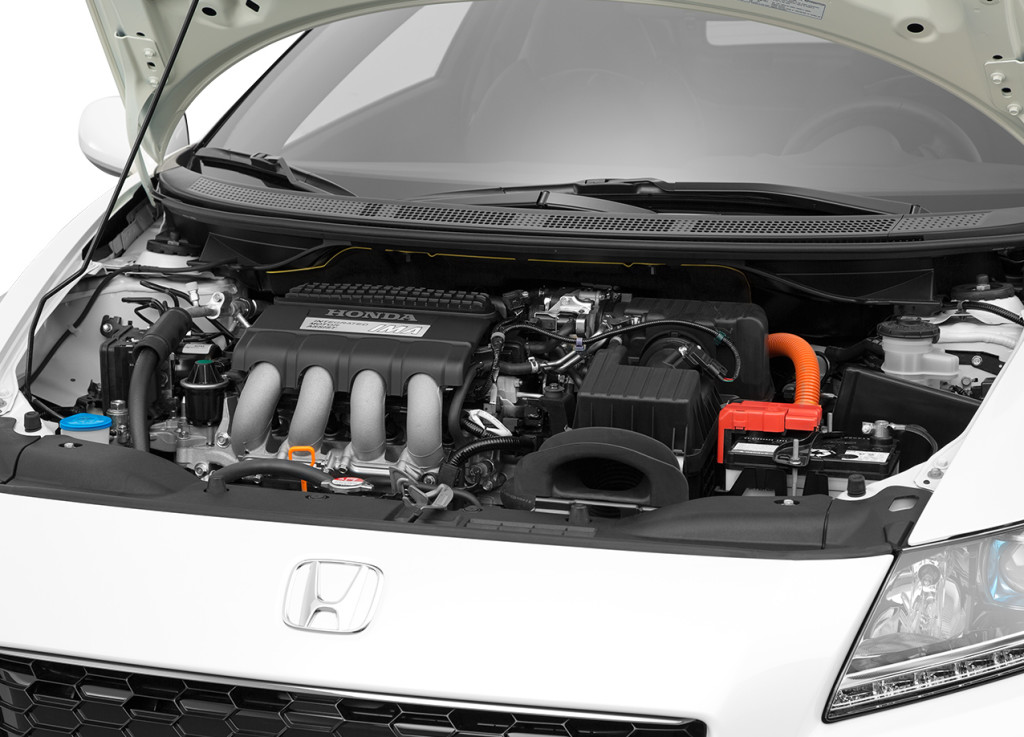 2015 Honda CR-Z: Sport Plus Button
When activated, the Sport Plus button gives the CR-Z an instantaneous boost of power. This feature is most useful when passing slow-moving vehicles and speeding away from intersections. The Sport Plus system will also come in handy when merging onto the freeway.
2015 Honda CR-Z: Creative styling
Not everyone likes to blend in with the crowd. The CRZ's sloped roof and aggressive front fascia will surely turn a few heads. While the base trim comes standard with 16-inch wheels, buyers can also upgrade to a set of 17-inch performance wheels.
2015 Honda CR-Z: Storage space
Due to the fact that the CR-Z does not have a backseat, drivers can take full advantage of the extra cargo space. The hatchback's design provides easy access to the storage area. From groceries to luggage, a wide variety of different items can fit comfortably in the back.
2015 Honda CR-Z: Performance Inspired Interior
The CR-Z's jazzy interior sets it apart from the other hatchback vehicles in its class. In an effort to promote an eco-friendly driving style, Honda has also included an innovative efficiency gauge.
2015 Honda CR-Z: Packed with Features
Fortunately, the base model comes well-equipped. Some of the standard goodies include Bluetooth connectivity, a rear-view camera, LED brake lights, and steering-wheel-mounted audio controls. The EX trim brings even more high-tech components to the table. While the xenon headlights enhance visibility at night, the LED running lights make the CR-Z more noticeable to oncoming traffic. Some of the other upgrades include a 6.5-inch touch-screen display and navigation.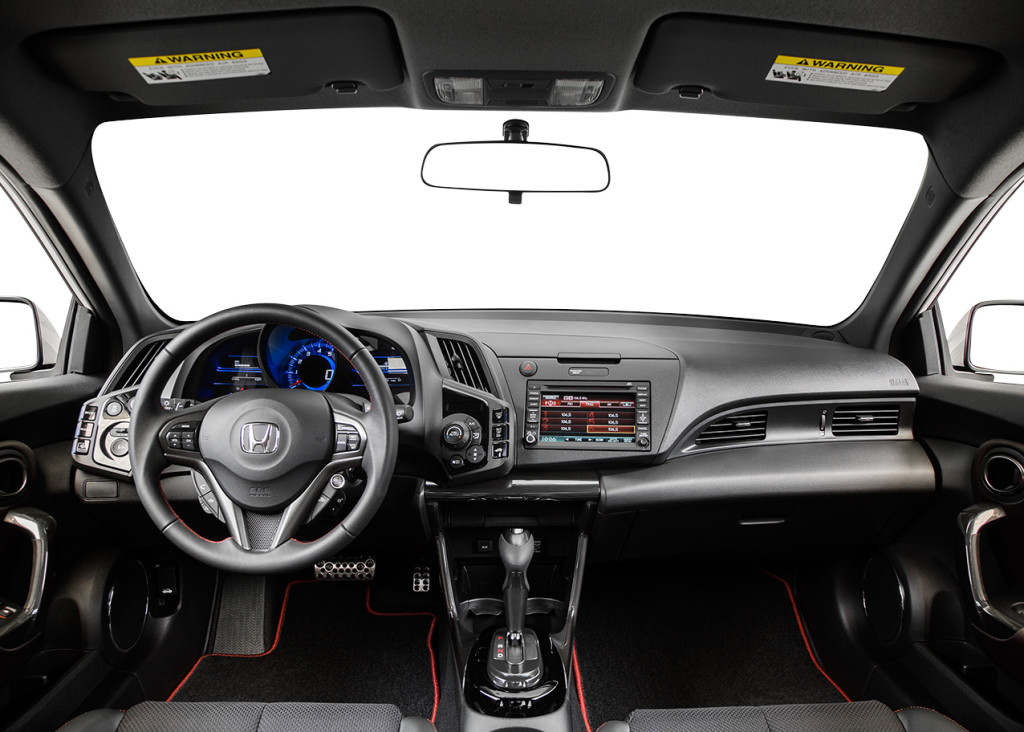 2015 Honda CR-Z: HPD Street Performance
Honda's HPD Street Performance division offers several performance parts for the 2015 CR-Z. The sports-tuned suspension system transforms the hatchback into an even better handling machine on the road. On the other hand, the dealer-installed supercharger increases the engine's output by more than 50 horsepower.
Get into a CR-Z of your own. Test drive one at Barbour Hendrick Honda today!
*Based on EPA mileage ratings. Use for comparison purposes only. Your mileage will vary depending on how you drive and maintain your vehicle, driving conditions and other factors.